Is Duck Dynasty Behind the Newest Member of Congress?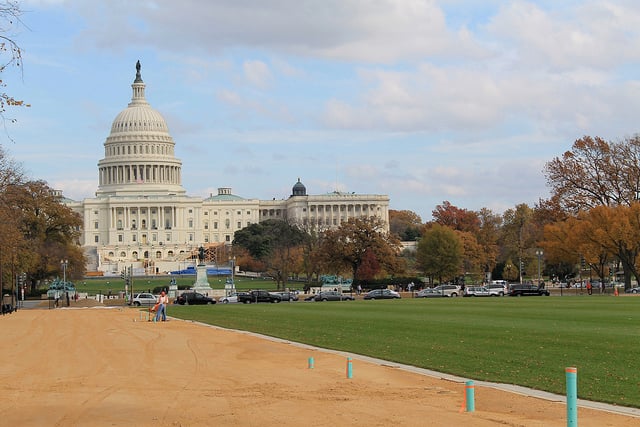 Vance McAllister beat out fellow republican and state senator, Neil Riser, for a Louisiana House seat formerly held by Rodney Alaxander on Saturday. McAllister, who won 60 percent of votes, ran as an outsider and lacked the big name Republican advocacy that Neil Riser had behind him — including U.S. House of Representatives Majority Leader Eric Cantor, according to Reuters. There are more than a couple interesting tid-bits about Louisiana's newest representative — and I'm not talking about his stance as social and fiscal conservative.
Not the least amongst these is his connection with the reality television series "Duck Dynasty." Phil Robertson, the father and family head of the Robertson clan — and creator of the highly profitable duck call — endorsed McAllister in his run for representative, and Willie Robertson, also cast in the show, spoke in a political commercial for McAllister.
David Pietrusza, author on presidential elections, and historian, notes that Ducky Dynasty stars may not have been as instrimental in McAllister's ellection — according to Newsmax. "Duck Dynasty may generate the headlines, but endorsements usually have little effect in most races. In any case, McAllister's hefty victory margin suggests a lot more was going on than that. Also, Riser was less of a lock than many might have surmised. He secured only 32 percent in the first round. Recall Lt. Gov. David Dewhurst and Ted Cruz last year. Dewhurst garnered 45 percent in the first round of their Senate primary but Cruz walloped him by 14 points in the runoff."
Mark Kennedy, former Republican in Congress, felt rather differently on the matter. "The election of Vance McAllister to Congress in Louisiana's 5th District reflects the appeal of being an outside in today's poisonous political environment," said Kennedy. "And it demonstrates the power of pop culture to influence political campaigns and attraction of a businesslike focus on seeking results."
According to Politico, McAllister knew the stars of the reality show before his run for political office, and said "Phil, Jase and Willie, and Jep, and even Si [Robertson], they are amazing. They are some wonderful people. What you see is what you get. If I got to be associated with anybody that's in whatever you want to call Hollywood or celebrity world, there is not a finer group of guys that I truly love and appreciate them standing for what they believe I just like I did through this campaign."
McAllister is oddly reminiscent of former president Bush Junior's somewhat lax rhetoric — but it seems likely his everyman, never-been-to-Washington, speaks his mind persona is what got him elected.
Reuters reports that McAllister is also a college dropout and businessman in the areas of oilfield technology and fast-food. "What a blessing. It's gonna be fun," said McAllister in his victory speech. "I guess, Fox News, get ready. Sometimes the truth ain't what you want to hear, but it's what you're going to get," said McAllister, noting that his victory acts as positive proof that, "You don't have to be ugly and nasty and tell lies and make up stories [to win]. You can be who you are."
McAllister has already said things that people don't want to hear — notably that Republicans probably don't want to hear — surprisingly supporting Obamacare's expansion of Medicaid. Riser and Louisiana's Governor Bobby Jindal both opposed the expansion. The enlargement of Medicaid would be paid for in its entirety by the federal government for three years, after which the state would have to match expenses 10 percent.
Don't Miss: 8 Best High Schools in America.