Is eBay a Good Bet in 2013?
With shares of eBay Inc. (NASDAQ:EBAY) trading around $52.90, is the company an OUTPERFORM, a WAIT AND SEE, or a STAY AWAY? Let's analyze the stock with the relevant sections of our CHEAT SHEET investing framework:
C = Catalysts for the Stock's Movement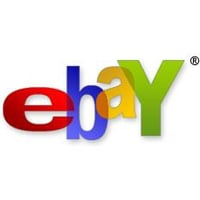 On January 16, eBay reported fourth-quarter and full-year 2012 results that sent the stock up as much as 1.6 percent in after-hours trading.
Revenue for the fourth quarter increased 18 percent year-over-year to $4 billion, while GAAP net income came in at $0.57 per diluted share. Net income on a non-GAAP basis was $0.70 per diluted share.
The company commented that "the increase in non-GAAP earnings per diluted share was driven by double digit user growth across the portfolio, strong gains in mobile adoption, and accelerating growth in the company's Marketplaces business, reflecting a 19% increase in U.S. gross merchandise volume (GMV), excluding vehicles."
Start 2013 better than ever by saving time and making money with your Limited Time Offer for our highly-acclaimed Stock Picker Newsletter. Click here for our fresh Feature Stock Pick now!
Full-year revenue increased 21 percent to $14.1 billion, and GAAP net income came in at $1.99 per diluted share. President and CEO John Donahoe commented: "Mobile continues to rewrite the commerce playbook, and we continue to be a mobile commerce and payments leader. eBay mobile finished the year with $13 billion in volume – more than double the prior year – and PayPal mobile handled almost $14 billion in payment volume, more than triple the prior year. In 2013, we expect each to exceed $20 billion."
T = Technicals on the Stock Chart are Strong

As of January 16, eBay's stock price was 1.67 percent above its 20-day simple moving average, or SMA; 4.27 percent above its 50-day SMA; and 17.01 percent above its 200-day SMA.
Since the beginning of 2013 the stock price has been in an upward trend, rising 3.73 percent this year to date and rising 72.76 percent year over year.
As a benchmark, the S&P 500 has risen 3.26 percent year to date, and 14.24 percent year over year.
You can see that eBay's major e-commerce competitor, Amazon.com (NASDAQ:AMZN) (in orange) also had a good year and moved almost in sync with eBay — but ultimately fell short of its rival. eBay (in blue) also outpaced the NASDAQ (in red) by leaps and bounds.
T = Trends Support the Industry in which the Company Operates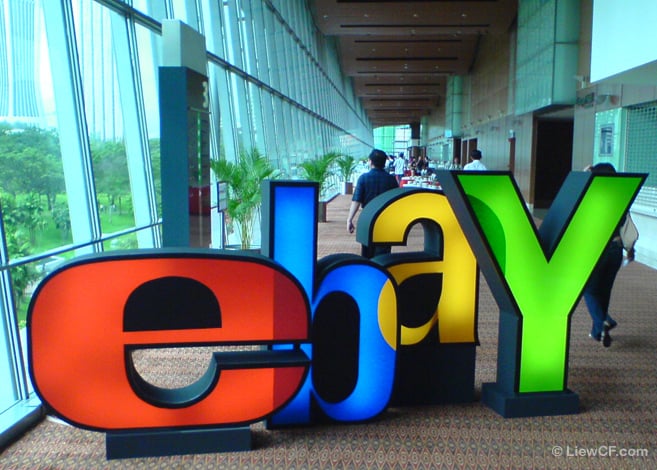 In its fourth-quarter earnings release, eBay illustrates the momentum it has heading into 2013 better than anyone else:
"The company's Marketplaces business delivered a record $2 billion revenue in the fourth quarter, propelled by strong performance in the U.S. Revenue for the full year was driven by continued investments in the customer experience and efforts to bring the world's inventory to global buyers. Active user growth accelerated two points to 12%, driven by mobile, site enhancements designed to streamline the shopping experience on eBay and emerging markets. Fixed price GMV, excluding vehicles, increased 21% and contributed to a 16% increase in GMV, excluding vehicles. U.S. GMV growth, excluding vehicles, accelerated three points to 19%. Mobile commerce volume in 2012 grew more than 120% to $13 billion driven primarily by increased adoption of eBay's mobile apps and increased engagement from product innovation. eBay's suite of mobile apps attracted more than 4 million new customers in 2012."
Conclusion
One of the most attractive things about eBay is how cheap the stock is compared to Amazon or Overstock.com (NASDAQ:OSTK). Amazon is trading at an insane P/E of over 3,200, while Overstock is trading at a P/E of 138.92. eBay, on the other hand, is trading at a trailing-twelve-months P/E of just 18.06.
The stock chart clearly illustrates the company's incredible growth rate in 2012, a trend that pretty much began in 2009. The stock price is approaching its historic highs of near $60 per share, and if the analyst price targets are correct (a mean of $57), then the company will likely be there soon.
Because of this, and the metrics mentioned above, eBay looks like it will continue to OUTPERFORM.
Using a solid investing framework such as this can help improve your stock-picking skills. Don't waste another minute — click here and get our CHEAT SHEET stock picks now.