Is eBay Poised to Fill Amazon's Retail Market Gap?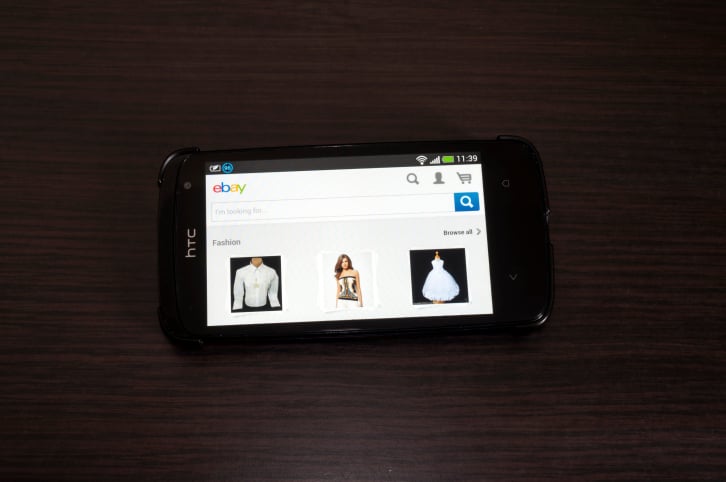 While it will likely always maintain its online auction site, since 2012 eBay (NASDAQ:EBAY) has shifted growth focus towards partnering with retailers through its Marketplaces division, competing with powerhouses Amazon (NASDAQ:AMZN) and Google (NASDAQ:GOOG) to become number one in the same-day delivery market. As more major brick and mortar retailers join eBay Now, as well as rumors of an online direct-to-consumer mall launching this season, is eBay filling in the retail gaps Amazon has left open?
In an expansion strategy designed to address brick and mortar retailers' long-standing and increasing concerns about Amazon cutting into its profit margins, last summer eBay launched the Retail Associate Platform, an app allowing customers in select cities to order products from participating retailers (with the option to pay via eBay-owned PayPal) and have its purchase delivered within two hours using eBay Now. Introduction of the platform has led to a strong outlook for eBay, projecting its overall revenue in 2015 to reach over $21 billion. Its profits are significantly supported by ownership of PayPal, which is a purchasing option in eBay Now and the clear leader in digital wallets. Generating $6.6 billion in profits last year, PayPal accounted for over a third of eBay's revenue.
EBay Now is available in Dallas, Chicago, parts of New York City, and the San Francisco Peninsula with planned expansion to 25 more domestic cities this year as well as London. Charging a flat $5 fee to deliver goods from 33 stores that include Macy's, Urban Outfitters, Microsoft, and GNC, the service is currently not profitable but is viewed as essential for staying competitive. ECommerceBytes noted that local retailers have not yet been included in this program but notes that eBay executives hope to do so in the near future. If eBay expands its retailer list to include small independent retailers, this could be a boon for those whose have sales have dropped as consumers increasingly shop online. Stressing its role as local job creators, eBay announced last week that it will open its sixth fulfillment center later this year in Ontario, Canada.
As originally reported in TechCrunch, eBay is also rumored to attempt further expansion into Amazon's market with the expected introduction of The Plaza, allowing retailers to sell directly to consumers without going through eBay's traditional platform. The Plaza would also compete with the soon to be launched U.S. version of Alibaba's highly popular Tmall, which connects 70,000 retailers, including Apple, Nike, and Dell, with Chinese consumers. While there is much speculation about the success of this as yet unannounced online mall, the number of major retailers who have recently partnered with eBay Now seems a positive indicator of its feasibility.
Still in its trial phase, Google launched its own same-day delivery service, Google Shopping Express, last year. Available only in the Bay Area and to Google's Santa Monica employees, it works similarly to eBay's model, with consumers able to order from participating retailers such as Whole Foods, Costco, and Walgreens, receiving products in the same day. While it also charges a $5 delivery fee, Google additionally offers a membership allowing unlimited deliveries.
While currently losing to eBay Now, Google's edge in e-commerce is the future possibility of integrating its standalone delivery service into its search engine functionality. Google's Shipping Express also has the possibility of reviving its flagging online payment system, which currently accounts for 8 percent of the digital wallet market, according to study results released by tech analytic firm, comScore.
More From Wall St. Cheat Sheet: