Is Economic Recovery Fueling Income Inequality?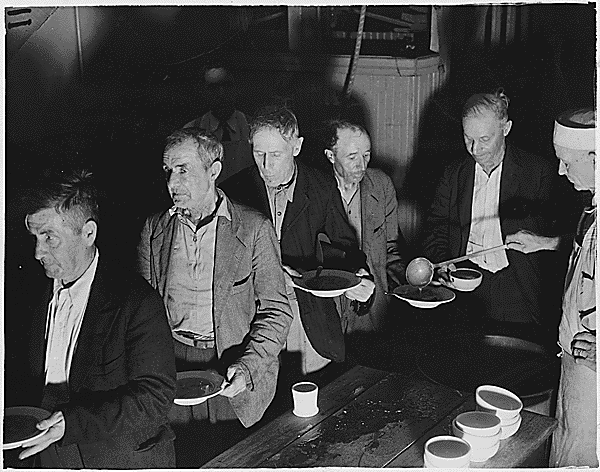 The United States economy has exhibited some signs of recovery — the unemployment rate has fallen from 10 percent to below 8 percent in the past three years — but, nevertheless, the outlook for working families is dim. New data released by the U.S. Census Bureau has shown that 32 percent of all working families may not have enough money to meet basic needs.
In 2011, approximately a year and a half after the great recession came to a close, the number of low income working families stood at 10.4 million, an increase from the 10.2 million recorded in 2010, and the total number of people in low income working families stood at 47.5 million. Even more concerning, the richest 20 percent of working families took home nearly half, 48 percent, of all income, while those in the bottom 20 percent received less than 5 percent of the total.
Maximum employment is one half of the Federal Reserve's dual mandate, and in many ways, the stubbornly high unemployment rate has been the focus of post-crisis economics. In the most-recent Employment Situation report, the Bureau of Labor Statistics reported that the U-3 unemployment rate has fallen to 7.5 percent, just 1 percentage point shy of the Fed's 6.5 percent target rate. Still, while many people are returning to work, the majority of jobs that have been created feature low wages and less job security. In fact, growth in low-wage occupations has far outstripped the increases in middle-wage occupations.
The National Employment Law Project showed that while low-wage occupations accounted for 21 percent of recession-era job losses, they accounted for 58 percent of recovery job gains — and while mid-wage occupations accounted for 60 percent of recession losses, they accounted for just 22 percent of recovery growth. What this means is that post-recession job growth is characterized by Americans taking lower-paying jobs, moving out of the middle class and into the lower class.
This data highlights the growing economic divide between working families at the top and the bottom of the economic ladder.
Income inequality has increased steadily in the United States even as the stock market has recovered most of its losses; the Dow Jones Industrial average doubled from the low it hit in March 2009. The housing market has also shown signs of recovery and with three years of steady increases, the official poverty rate remained flat in 2011 at 15 percent. Yet, for an increasing number of working families economic security is out reach. In the years between 2007 and 2011, the share of working families that are considered low income, meaning their earnings are 200 percent of the official poverty threshold, increased from 28 percent to 32 percent nationally.
A common misconception, which was magnified during the recent presidential election, is that low income families rely on government assistance rather than work, noted the Working Families Project's policy paper titled "Low-Income Working Families: The Growing Economic Gap." However, statistics show, that in 2011, more than seven in 10 low-income families and half of all poor families worked. They simply did not earn enough money to cover basic living expenses. The recession has made it difficult for families to find full-time work with decent wages because employment opportunities have been concentrated in the low-wage sectors, while jobs paying middle class wages have experienced slower growth. Some of the fastest-growing jobs during the recovery have included those in retail, food preparation, food service, health care, clerical  jobs, and customer assistance. Median hourly wages in these occupations are not high enough to cover basic household expenses, even for families working full time.
It is true that the share of low-income families that are working has dropped slightly in recent years, from 73 percent in 2009 to 71 percent in 2011, but that drop may reflect the difficulty in finding work in the current job market.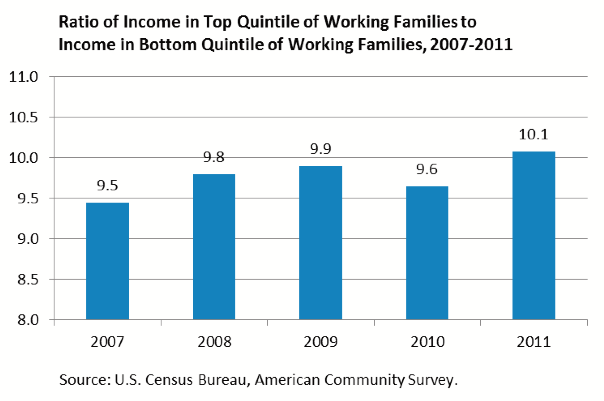 Don't Miss: More Proof the Fed Isn't Screwing Up the Economy.