Is ESPN Cutting Jobs Because It Paid So Much For Content?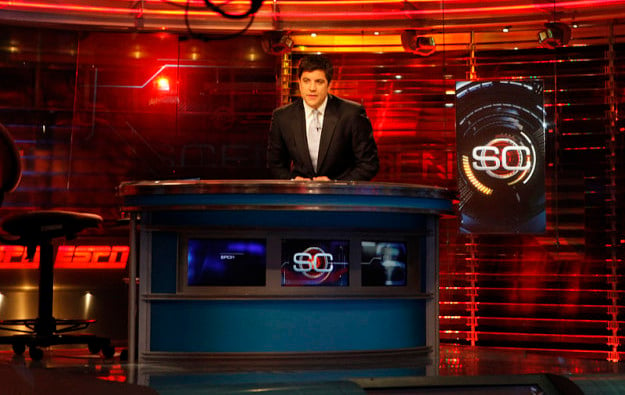 ESPN announced its first major staff reduction since 2009 on Tuesday.
This is a surprising announcement, at least on its surface, because The Walt Disney Company's (NYSE:DIS) sports network is monstrously profitable. Disney reported that earnings soared 36 percent in the second quarter earlier this month, supported by strong growth in its media networks division, which includes ESPN. In fact, the network brings in more revenue than almost any other part of the Disney empire, averaging more than $10 billion in revenue per year. It also is worth almost half as much as Disney as a whole.
While the live licensing rights that the network has been acquiring at a speedy pace have drawn in viewers and boosted advertising revenues, this strategy has been hugely expensive. The division now needs to cut costs as a result. Sources told DeadSpin that ESPN forecast that it would not meet its profit margin goals for this year and decided that staff cuts would the best way to put its finances back on track. Separately, Disney has asked all its divisions to cut costs as well.
These staff reductions, mandated by both the ESPN's own financial situation and its parent company, means that the network will be cutting several hundred positions, as a network spokesman told DeadSpin. A source told the publication that the number would reach as high as 400, but ESPN said the layoffs would be slightly lower than that. Still, a figure falling between 300 and 400 would represent a significant decrease of the network's staff of approximately 7,000.
"We are implementing changes across the company to enhance our continued growth while smartly managing costs," ESPN said in a statement. While difficult, we are confident that it will make us more competitive, innovative and productive."
So far this year, ESPN has signed an 11 year deal, worth more than $770 million, to broadcast the U.S. Open tennis tournament beginning in 2015 and paid an undisclosed amount to launch the Southeastern Conference Network in 2014, which could fetch as much as $240 million in subscriber fees alone. The network also just finished building a new SportsCenter set that cost a reported $125 million.
Follow Meghan on Twitter @MFoley_WSCS
Don't Miss: Are Dish and SoftBank in a Race for Sprint?