Is Europe Finding its Economic Swagger Back?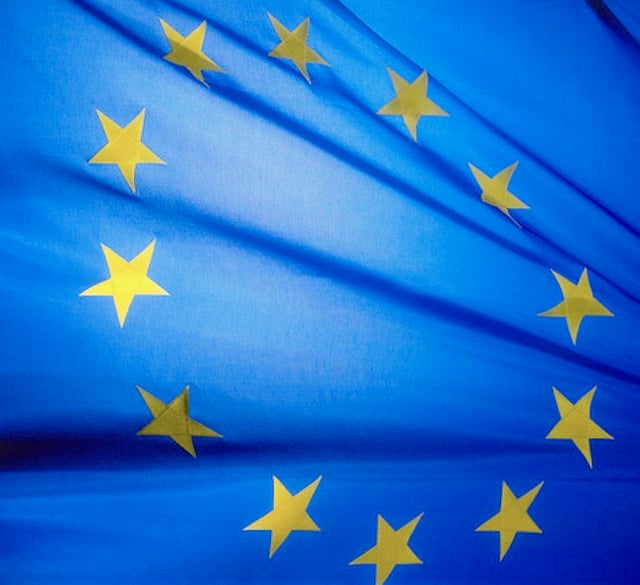 The European Union finally found some good news today after the OECD told the group earlier this week that its member states were holding the world economy back.
Sentiment was up throughout the euro zone on Thursday, as countries appeared to be getting more optimistic about their own economic prospects. Economic morale passed the expectations of analysts and rose to 89.4, just beating the predicted 89. Greece was among the largest gainers in the European Commission's index of economic confidence, returning to a five-year high. Spain only saw an uptick of 0.1 on the index, with the country grappling with soaring unemployment.
Spain is currently staring down an unemployment rate of 27 percent and already experienced contraction in the first quarter of this year. However, the Spanish government expressed confidence in its economy, and said that the country would begin recovering and gaining jobs by the end of the year. The OECD was not so sure, forecasting that Spanish unemployment would rise to 28 percent, and only predicted 0.4 percent growth in 2014, which was below Spain's estimates.
At the other end of the spectrum, Ireland is finding its economic footing and giving the euro zone something to be happy about. The country has experienced a 1.1-percent increase in employment from March 2012 to March 2013, with businesses adding 20,500 jobs. Ireland's unemployment rate now sits at 13.7 percent, down from 15.1 percent, with a total of 292,000 people out of work. Ireland's low tax rates will continue to be center stage as the country hopes to lure in more businesses; something which, if successful, could provide a model strategy for an EU in need of a success story.
The mood in Germany and France was also on the rise, with the latter experiencing a 0.9 uptick in economic confidence, and Germany following closely behind with a 0.6-increase. However, Francois Cabau, an economist at Barclays Capital, appeared reluctantly optimistic about these numbers, saying: "This is in line with a moderate improvement, but we need to see this sustained. We also need to see this translate into the real growth."
While the picture for Europe remains mixed as Germany and Ireland find growth while France, Spain, and others are stuck in recession, the report provided at least a bit of optimism from which to move forward. The European Commission said that the upswing in confidence was a result of a more positive assessment of orders throughout the bloc.
After a decline in the index in March, this small surge of confidence continues to provide analysts reason to believe Europe is going to be alright, with Berenberg Bank economist Christian Schulz saying, "For the crisis countries, (this data offers) yet more signs that the worst is over."
Don't Miss: Wondering What the Federal Government Dos With Your Student Loan Payments?