Is Exxon Mobil Ignoring Climate Risk?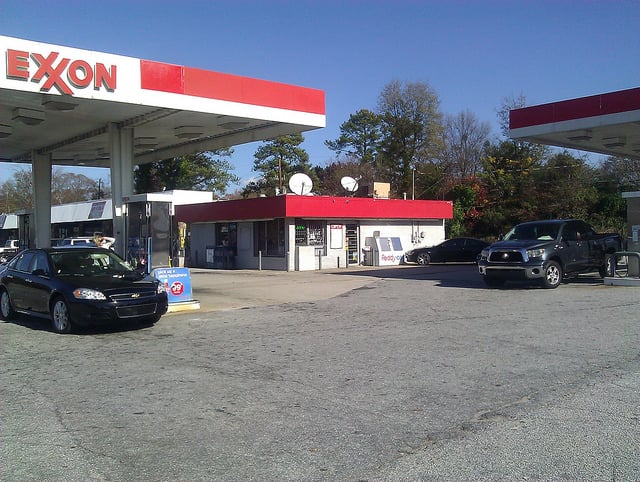 It could be said that Exxon Mobil (NYSE:XOM) is a very favorable company to invest in. It is highly profitable and pays out a nice dividend. In fact, it holds the record for highest profits in one year by a corporation. Not bad. Also consider that Exxon has been increasing its dividend for thirty-one years, and its stock currently yields 2.59 percent.
On top of that, in a 2014 analyst presentation, Exxon stated that global energy demand is expected to grow 35 percent by 2040. That sounds promising.
There are, however, some risks to take into consideration. In a recently issued climate report, Exxon acknowledged the existence of climate change but said that any policy that would transition the economy into a low-carbon economy is unlikely given the negative economic impact.
Exxon would appear to be making a bet that the affordability of energy is a higher priority than mitigating climate risk. While that might currently be the case, it is difficult to believe that with the increasing effects of climate change, those policies will not change.
In a recent article, I suggested that the impact on Chevron's profits now and in the future might have more to do with climate change then the company is letting on. For the same reasons, I would be cognizant of the climate risks associated with Exxon. Hurricanes, drought, flooding, rises in sea level, harsher winters, and thawing permafrost pose a year-round threat to ongoing productions and transportation.
With Exxon already trading above historical P/E and the unknown consequences of climate change, it is difficult to make the argument that Exxon will continue to be a good investment down the road.
On top of that, there is also an apparent blind spot to breakthroughs in transportation, renewables or energy storage. Technology sectors where GE, Siemens, SolarCity, and Tesla along with many others are making considerable investments. These breakthroughs could radically transform an already shifting energy landscape resulting in a current overvaluation of current carbon supplies.
They are also seemingly ignoring the possibility of sudden policy changes such as Paris's new ban on cars.
At the very least, Exxon could learn from Shell's new approach in signing the "Trillion Ton Communiqué." The communiqué, as stated on its website, is a "global call to arms from businesses who take the science of climate change seriously and are demanding a proactive policy response." While the signature is not actually a commitment (and could just be a PR move) it is a step in the right direction.
Until Exxon shows it's willing to acknowledge the need to transition into other forms of energy, it will pay to be cautious and assess the risks of climate change, no matter how enticing its dividend.
More From Wall St. Cheat Sheet: