Is Ford Poised to Speed Past Toyota and Honda in China?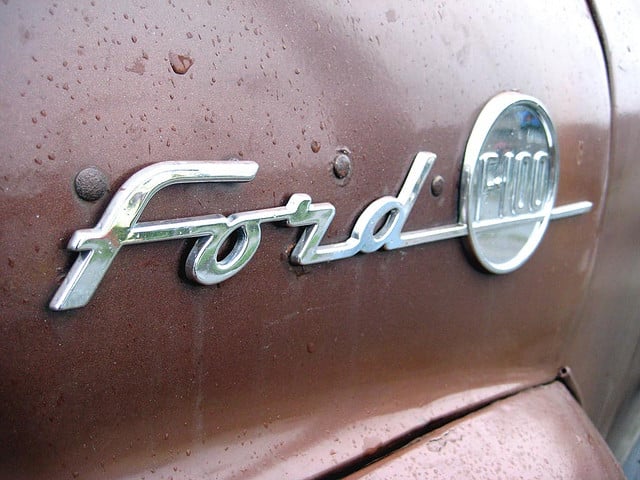 Ford Motor Co.'s (NYSE:F) resurrected success is continuing into another season, and this time, it's thanks to newly interested Chinese consumers. The U.S. automaker has only recently proven its revived ability to launch appealing and efficient cars, but customers in the world's largest auto market are taking note, and Ford now stands poised to surpass Toyota Motor Corp. (NYSE:TM) and Honda Motor Co. (NYSE:HMC) on China's top-seller list.
Reuters reported Ford's good news on Tuesday and presented data that demonstrate just one more advance for the company in a highly competitive auto market. Although the Dearborn, Michigan-based carmaker still lags behind China industry leaders like General Motors (NYSE:GM) and Volkswagen, its increased competitiveness in the region undoubtedly marks a step in the right direction for the once struggling automaker.
Ford is expecting to sell more than 900,000 vehicles in China this year, and it believes its new lineup of passenger cars and commercial vehicles will even let it surpass that figure. A Ford official said to Reuters on Tuesday, "We should be able to sell more than 900,000 vehicles, possibly close to a million in China this year."
Two of Ford's main Japanese rivals, Toyota and Honda, on the other hand, are forecast to sell 900,000 and 750,000 vehicles in China this year, respectively, and the two maintained they expect to meet those goals. So if Ford can succeed in surpassing its expectations, it is poised to not only surpass the sales of the world's largest automaker in China, but it'll also outcompete Honda, another leader in the automobile industry as a whole.
Nissan is another rival automaker that Ford is gunning for in China, and the U.S. automaker believes its new small SUVs and redesigned Focus sedan will help it zoom past the likes of the Japanese carmaker. According to Reuters, Ford sold 551,738 vehicles during the first eight months of the year, reflecting a 50 percent rise, and although Nissan has announced a 1.25 million vehicle annual goal, sources told Reuters last month the company was "stretching to achieve" that benchmark.
Ford also isn't the subject of anti-Japan sentiment from Chinese consumers, which helps its cause. But now that the flare-up over Japan's decision to nationalize disputed island in the East China Sea has started having less of an effect on Japanese automakers, they could be even more determined to resurrect sales in China.
Ford is expected to release its September China sales data as early as Wednesday, and while the report will unveil important forecasts on how the automaker will fare in the region for the rest of 2013, it is at least safe to say that its efforts will still be no match for that of GM and Volkswagen, the China's top automakers.
General Motors expects to sell more than 3 million vehicles in China this year, and Volkswagen is forecast to post a similar 3.2 million figure. Both automakers are currently experiencing sales growth in the market, registering significant rises over last year's totals, and the dominance is only expected to continue.
Ford is hoping it can follow in its big brother's footsteps as it attempts to eventually post the same degree of China sales success, but for now, it'd be more than happy to simply pass Toyota and Honda in the China auto market footrace.
Don't Miss: Are Dealers Afraid of General Motors' New Online Initiative?