Is GE About to Go Big in Oil and Gas?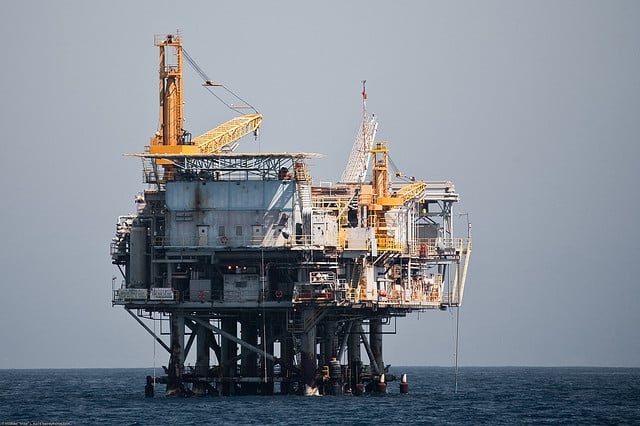 General Electric (NYSE:GE) has been trimming down its financial services division all year in hopes of limiting risks and to focus on its industrial businesses. Last week, the Wall Street Journal reported GE was planning to exit its consumer lending business, a move that follows a clear strategy. In fact, observers are wondering whether GE has a few oil and gas acquisitions up its sleeve.
Energy industry analysts told Bloomberg News they see several opportunities on the horizon for General Electric, several of which fall under the oil and gas banner. Global Financial Private Capital told the news agency Dresser-Rand Group (NYSE:DRC) and Dril-Quip (NYSE:DRQ) would be nice additions to the portfolio while GE has its cash supply high.
While is a good deal of public resentment (protesting and grass roots campaigns) surrounding the natural gas boom, GE has already tried to position itself as the company capable of delivering a better solution, enviromentally speaking. The AP reported in May that GE had already invested $15 billion in equipment that would lead to a safer system of hydraulic fracturing ("fracking"). This preparation would be crucial from a public relations standpoint.
By all accounts, GE is not planning to become an oil company per se. Dresser-Rand manufactures compressors and turbines, while Dril-Quip makes drilling equipment for underwater use. Eagle Asset Management told Bloomberg GE may also find an acquisition of Chart Industries (NASDAQ:GTLS) appealing. Chart makes equipment for storing natural gas. In the report, an analyst at Eagle Asset noted the railroad industry could play a role as well, as companies look to utilize natural gas in locomotive operations.
In any case, it makes sense to GE to invest in these industries as the conglomerate tries to steer itself away from lending. GE's stated intention to sell its healthcare financing unit, followed by its plan to sell off other consumer credit businesses, reflects CEO Jeffrey Immelt's goal of exiting risky credit interests.
GE has been facing increased regulation due to its extensive financial operations, which made it the fifth largest banking institution when looking at assets. Though there are considerable regulatory hurdles to clear in the oil and gas business, the current focus on "too big to fail" banks may leave an opening for GE in the energy business.
Don't Miss: Shell Exec: We Are Committed to North Sea Operations.