Is GE Aiming to Poach Programmers from Apple, Facebook, and Google?
General Electric (NYSE:GE) has set aside up to $100 million to invest in venture capital and small acquisitions of technology startups, reports Bloomberg. The plan, according to GE's Chief Executive Officer Jeffrey Immelt, is to have venture capital help identify talented programmers for GE's new Industrial Internet—an open global network that will enable networks, data and machines to communicate automatically with each other.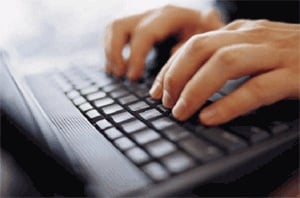 "We are engaged in looking at acquisitions, probably smaller things, and we are engaged in looking at venture capital, because it lets us see a flow of information that we wouldn't otherwise see," said Mark Little, GE's chief technology officer.
CHEAT SHEET Analysis: Is dabbling in Venture Capital a Catalyst for GE's Stock?
One of the core components of our CHEAT SHEET Investing Framework focuses on catalysts that will move a company's stock. The announcement that GE will augment its Industrial Internet with a $100 million dollar venture capital business will undoubtedly boost their outlook. However, when and how much the stock will jump are important questions to consider.
How Will This Affect GE's Stock?
On one hand GE is making a telling play by having its Industrial Internet based near San Francisco; it hopes to lure the best programmers away from its Northern California competitors, Google (NASDAQ:GOOG), Facebook (NASDAQ:FB) and Apple (NASDAQ:AAPL). How successful they are in doing so will go a long way towards the effectiveness of the Industrial Internet and the value of their stock in an increasingly digital world.
Apple has been a huge winning stock pick for Wall St. Cheat Sheet Newsletter subscribers. Don't waste another minute — click here and get more of our CHEAT SHEET stock picks now.