Is General Electric Really Getting Smaller?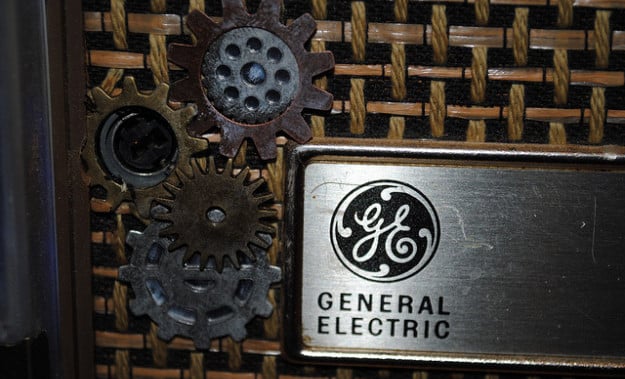 Considering General Electric (NYSE:GE) holds the sixth spot on the Fortune 500 list, it tough to think about the company shrinking its balance sheet. Yet CEO Jeffrey Immelt said as much on Wednesday when he announced GE Capital was considering IPOs for certain segments of the business, a move that would reduce the company's vulnerability in the financial services department.
Immelt's statement came at a conference on electrical products held in Florida earlier this week. As Bloomberg reported, GE has already gotten out of some its mortgage business in the U.S., as well as consumer banking operations in South America. While Immelt didn't specify which parts of the finance unit would be exited, speculation has surrounded the smaller credit card operations GE Capital currently holds.
GE Capital posted nearly half the entire earnings of GE in 2012, yet the company has been wary of depending on financial services for a majority of its income since the financial crisis. The same division that buoyed GE in 2012 nearly sank the company in 2009, and dividend payments to investors were summarily cut. Reducing exposure in the financial units could ensure investors don't face that risk in the future. Overall, GE would like to post most of its profits in the industrial sector. Yet the capital divisions aren't going away.
As the New York Times reported, GE Capital launched a cross-country roadshow earlier this month in hopes of expanding its lending to mid-size U.S. businesses. Most of those loans would be parceled out to established businesses looking to expand or take on temporary debt to finance research and development. It could even take on political overtones, as it is labeled the "Roadshow for Growth" tour.
If GE plans to spin off more of its financial services arm, it can only mean good things for investors. Proceeds from an IPO would likely head straight back into the dividend pipeline. More importantly, reducing vulnerability finance operations means GE can plan to hold its place in the Fortune 500 list as it faces a challenge from the surging Berkshire Hathaway (NYSE: BRK.A) (NYSE: BRK.B), now holding the seventh spot on the charts.
Don't Miss: Is This Saks Talk Threatening Nordstrom?