Is GM's New SUV Lineup Powering Toward Texas?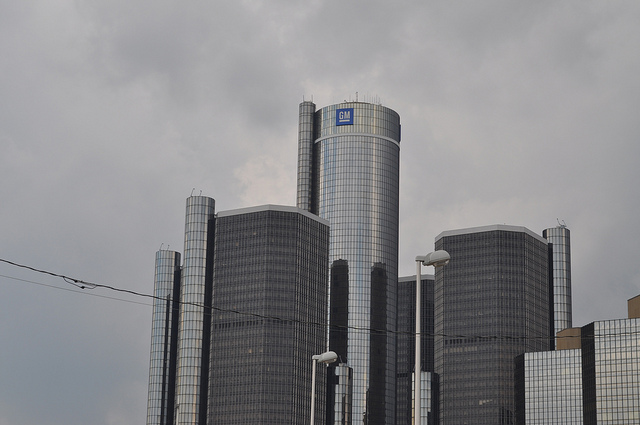 Nearly 11 months ago, General Motors (NYSE:GM) announced there would be new GMC Yukon full-size SUVs headed toward dealerships within a year. Since then, most of the hype has been for the automaker's top-selling pickup trucks. Yet reports indicate GM will unleash its SUV lineup in Texas next month where its biggest audience is thought to be waiting.
The Truth about Cars blog is reporting the 2015 Chevy Tahoe, Chevy Suburban, and GMC Yukon XL will join the Yukon for a debut at the Texas State Fair, which begins September 27, per an unnamed source. So far, GM hasn't announced anything about its new SUV line, nor has the automaker released any photos, though "spy shots" in camouflage have appeared on some car blogs.
A look at the top 20 in U.S. auto sales for the year (table courtesy of Reuters) clearly shows American car buyers are favoring big trucks like the Chevy Silverado, GMC Sierra, and most of all, Ford's (NYSE:F) F-150 series. In fact, only one SUV cracked the top 10 for July — the Honda (NYSE:HMC) CR-V — while Ford's own Escape is the only one to get in the top 10 for 2013 so far. These are both considerably smaller than the SUVs that will reportedly debut in Dallas next month.
Despite the trend toward compact SUVs, there is still a market for the larger vehicles in certain parts of the country with Texas being one of the primary targets. The Chevy Equinox is the automaker's best-selling SUV, having posted nearly 145,000 sales through July of 2013 — an increase of nearly 11 percent over 2012.
Equinox sales slipped in July compared to 2012 numbers (a 7 percent drop) and it was Toyota's (NYSE:TM) RAV4 that was the biggest year-over-year gainer in the SUV segment for the month (a 28-percent increase). While large trucks are currently the hottest selling segment in the United States, none of these vehicle are SUVs.
General Motors is trying to push the envelope in the larger SUV segment, and hopes its new lineup can revive the passion for big vehicles. GasBuddy.com recently completed a survey of best and worst vehicles in terms of fuel efficiency. GM was one of the worst performers on the list with 6 of the poorest performing automobiles in the rankings. In contrast, Honda was the best, and Toyota's Prius C was ranked the most fuel efficient car.
The release of a full-size SUV lineup won't help GM's case in this department, though it should make waves at the Texas State Fair.