Is Housing Bubble 2.0 Already Here?
A financial bubble is where a rapid expansion in a particular market or asset is followed by a steep contraction. Prices often rise far above where they should be, considering fundamentals or intrinsic value. Although the housing bubble just popped yesteryear, low interest rates might be creating a sequel.
Bubbles typically take a very long time to make a significant comeback. For example, gold made a peak in 1980 then crashed and remained dormant until 2001. The tech bubble still has the Nasdaq trying to recover its highs reached over a decade ago. Most recently, home prices peaked in 2006 and started their infamous plunge. A great deal of measures have been implemented by the Federal Reserve to re-inflate the housing bubble, and it is causing reason for concern.
The central bank has manipulated interest rates to historic lows, which distorts many parts of the economy. Record low mortgage rates are hiding the fact that homes are more expensive than historic norms relative to annual incomes, according to Zillow researchers…
The affordability index, which measures the percentage of a homeowner's monthly income devoted to mortgage payments, averaged 19.9 percent from 1985 through 1999. At the end of last year, this figure fell to 12.6 percent, or about 37 percent below the historical norm. However, the price-to-income ratio, which looks at the total price of a home relative to the median annual income, is on the rise.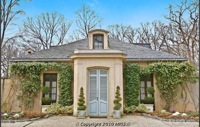 Historically, the median home in the United States cost 2.6 times as much as the median annual income. Today, the ratio is closer to 3.0 and low interest rates and stagnant wages have pushed the ratio above the historical average in 24 of the 30 largest metros covered by Zillow.
Metros with the largest difference between their pre-bubble and fourth quarter 2012 price-to-income ratios include San Jose, Los Angeles, Portland, San Diego, and Denver.  Metros with a ratio below the historic norm include Cincinnati, Chicago, Cleveland, Atlanta, Las Vegas, and Detroit.
The days of cheap housing are numbered…
"The days of historically high levels of housing affordability are numbered," said Zillow Chief Economist Stan Humphries. "Current affordability is almost entirely dependent on low interest rates, and there's no doubt that rates will begin to rise in the next few years. This will have an undeniable effect on demand for housing, as home buyers will have to spend more of their incomes to buy a home. Home values will have to either remain stagnant while incomes catch up or, quite possibly, home values will have to fall in some markets. This will especially be the case in some markets that have seen strong home value appreciation."
Home prices have been showing strength recently. According to the S&P/Case-Shiller index, home prices in 20 major metropolitan cities rose 8.1 percent in January from a year earlier, the biggest jump in more than six years. The index even avoided the usual winter slowdown in January and December. CoreLogic, a real estate data provider, reported that home prices surged 10.2 percent year-over-year in February, its biggest gain since March 2006. This trend may feel good now, but could easily inflict financial pain down the road.
Record low interest rates have also been a catalyst for home-related stocks. Shares of homebuilders such as PulteGroup (NYSE:PHM) and Toll Brothers (NYSE:TOL) have surged 74 percent and 62 percent over the past three years, respectively. Home Depot (NYSE:HD) shares have more than doubled in the same period.
Don't Miss: Don't Forget About These 5 Commonly Forgotten Tax Deductions