Is Icahn Unable to Stop Dell?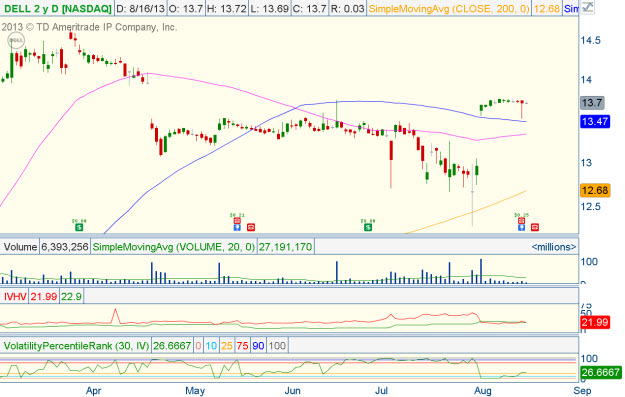 Carl Icahn is losing the battle with Dell (NASDAQ:DELL); the latest defeat came on Friday when the Delaware Court of Chancery Judge Leo Strine dismissed the activist investor's request to fast-track the lawsuit.
Judge Strine did not agree with Icahn's claims that the board was wronging its shareholders by pushing an offer by Chief Executive Officer Michael Dell. Icahn was hoping to get an order from the judge, so the general shareholder meeting would be held on September 12, along with the special shareholder vote.
The special shareholder vote is when the shareholders were going to decide on the takeover bid by Michael Dell. Icahn was hoping that by holding the general meeting at the same time, it would force Dell to increase his offer.
As of now, the meeting is scheduled for October 17, and it looks like it will stay that way. Icahn was planning to replace the whole board at the same time the special vote was going to be held. However, the judge has said that Icahn should outbid Dell if he wants his plan to win.
In the suit, Icahn has accused the board of breaching their fiduciary duties. However, Judge Strine did not agree with these claims. Strine stated, "I don't find any color to the fiduciary duty claim or any threat of irreparable injury that justifies expediting those claims."
Icahn holds the second largest individual share of the company at about 8.9 percent. Michael Dell is the largest shareholder in the company with about 16 percent of the stock. In court on Friday, the judge read a prepared opinion for 45 minutes dismissing Icahn's request. Additionally, Reuters reported that none of the lawyers would comment. The September 12 meeting is fast approaching, and it looks like Icahn is running out of options.
Don't Miss: Yahoo Is Making Some Apple-Focused Overhauls.