Is Inflation Finally Starting to Gain Traction?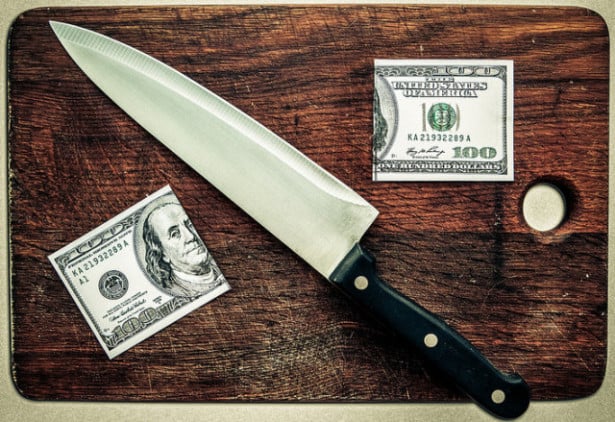 It's not your imagination that your wallet is feeling a bit lighter these days. In December, consumer prices in the United States posted their largest gain in six months. The headline consumer price index for all urban consumers, a highly cited government measure of inflation, increased 0.3 percent last month on a seasonally adjusted basis, according to the Labor Department.
Compared to last year, consumer prices increased 1.5 percent in December, after climbing 1.2 percent higher in November. Core prices, which exclude energy and food components, rose only 0.1 percent in December, and 1.7 percent for the year. Since food and energy prices are subject to cyclical factors such as seasonal demand and can be unpredictably impacted by weather and geopolitical events, they are often factored out. The core CPI attempts to peer beyond the veil of volatility and look at underlying trends. However, all measures of inflation are below the Federal Reserve's 2-percent target.
The inflation increases were inline with estimates, but gasoline prices surged 3.1 percent in December, its biggest jump since June and a sharp rebound from a 1.6 percent decline in November. On the positive, gas prices fell 1.0 percent for the entire year. Apparel prices also logged their biggest jump since June at 0.90 percent.
Earlier this week, the Labor Department reported the producer prices increased 0.4 percent in December and 1.2 percent on the year, the highest sequential growth rate since June and the first month of positive growth since September.
The PPI interprets price changes from the perspective of the seller and can be used as a leading indicator of inflation because it measures input price pressure. While popular indexes of prices such as the Consumer Price Index and the Personal Consumptions Expenditures Price Index measure the change in prices that consumers pay for goods they buy, the PPI measures the change in prices that the sellers and retailers of those goods pay to wholesalers and producers.
More From Wall St. Cheat Sheet:
Follow Eric on Twitter @Mr_Eric_WSCS