Is it Time to Overhaul Public Pensions?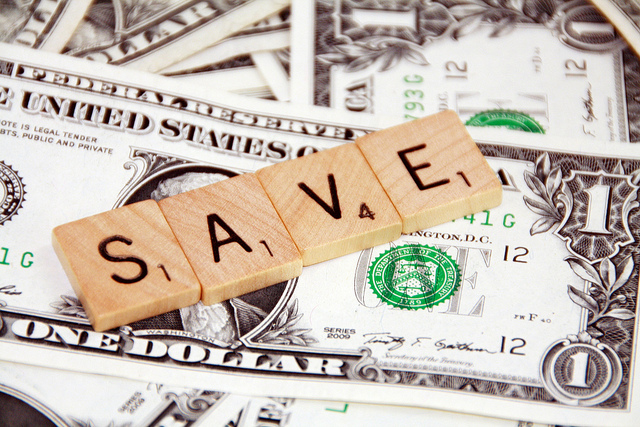 "America cannot continue sleepwalking into the financial disaster that awaits us if we do not get the public-pension debt crisis under control. The problem is getting more serious every day and cannot be remedied merely by fine-tuning the existing pension structures available to public employers. A new public pension design is needed: one that provides cost certainty for state and local taxpayers, retirement income security for state and local employees, and does not include an explicit or implicit federal government guarantee."
Senator Orrin Hatch (R-Utah) took to the Senate floor on July 9 to unveil the Secure Annuities for Employees ("SAFE") Retirement Act of 2013. As the name implies, the act is designed to provide an option for state and local governments to replace existing pension programs with type of annuity program.
That there is a retirement crisis in America is hard to deny. Hatch describes a public pension system with a debt burden of $4.4 trillion, with an additional state and local municipal bond debt of $3.7 trillion. Hatch places the national savings rate at "only 2.5 percent."
Hatch isn't the only person to identify this problem. Last July, Senator Tom Harkin, Chairman of the U.S. Senate Committee on Health, Education, Labor & Pensions, issued a report called "The Retirement Crisis and a Plan to Solve It."
Harkin's report suggests that the retirement crisis is "directly attributable to the breakdown of the traditional 'three-legged stool' of retirement security – pensions, savings, and Social Security." All three of these legs have been eroded in some way by the financial crisis and global economic downturn. Institutions with defined benefit pension plans such as large corporations or municipal governments are having an increasingly difficult time meeting their obligations. Meanwhile, stagnant wages and a rising cost of living have made it more difficult for people to contribute to a 401K or an IRA.
Harkin's report points out that, in aggregate, Americans currently hold a $6.6 trillion retirement deficit. Only one of five people in the private sector workforce have a defined benefit pension plan, and half of Americans have less than $10,000 in savings.
Exacerbating the issue is the fact that Social Security is at risk.
The Board of Trustees of the Federal Old-Age and Survivors Insurance and Federal Disability Insurance Trust Funds recently delivered its 2013 annual report to Congress. The report was intended to inform Congress about the current state of the Old-Age, Survivors, and Disability Insurance ("OASDI") and the Disability Insurance ("DI") programs and projects forward to the best of its abilities the health of these programs in the future. These programs fall under the umbrella of Social Security.
"Beginning in 2021," reads the report, "annual cost exceeds total income, and therefore reserves begin to decline… The dollar level of the combined trust fund reserves declines beginning in 2021 until reserves are depleted in 2033."
The report explained why: "The projected OASDI annual cost rate increases from 13.95 percent of taxable payroll for 2013 to 16.98 percent for 2035 and to 18.01 percent for 2087, a level that is 4.77 percent of taxable payroll more than the projected income rate for 2087." In short, unless taxes are increased or spending is cut, the OASDI program will not be able to satisfy its obligations.
"A pension is insurance against outliving the money you have available to pay your monthly bills," Hatch said on Tuesday. "It cannot be denied that people are living longer. And as wonderful as that is, it also means we need find new ways to stretch our monthly pension dollars over longer lifetimes. The SAFE Retirement Plan can meet the test."
Here are the three prongs of Hatch's plan:
1) Public Pension Reform: This legislation creates a new pension plan, called the SAFE Retirement Plan, with stable, predictable costs that state and local governments may use to deliver secure pension benefits. This new tool eliminates pension plan underfunding prospectively while delivering lifetime retirement income to employees. SAFE Retirement Plans are state regulated, market based, fixed annuity solutions to the retirement income crisis in the states, with a consumer safety net, only minimal involvement by the federal government and no federal taxes.
2) Private Pension Reform: The SAFE Retirement Act includes a host of common-sense and long-overdue reforms that will especially help small and mid-sized employers establish and maintain retirement savings plans for their employees. The SAFE Retirement Act also creates an innovative new plan called the Starter 401k, a retirement savings plan that allows employees to save up to $8,000 per year, more than in an IRA, but does not involve the administrative burden or expense of a traditional 401k plan. The Starter 401k is perfect for a small or start-up business that is not in a position to contribute to a plan but wants to help its employees save.
3) Access to Professional Investment Advice: The SAFE Retirement Act also takes action to stop the Department of Labor from unilaterally over-regulating 401k plans and IRAs. The legislation restores jurisdiction over the fiduciary rules in the Tax Code to the Treasury Department. In addition, Treasury will consult with the Securities and Exchange Commission in prescribing rules relating to the professional standard of care owed by brokers and investment advisors to IRA investors. This legislation is consistent with the bipartisan and bicameral effort to convince the Labor Secretary to preserve access to professional investment advice for middle class investors.
Don't Miss: Top 5 Foreign Purchasers of U.S. Real Estate.