Is J.B. Hunt Telling You to Buy C.H. Robinson and XPO Logistics?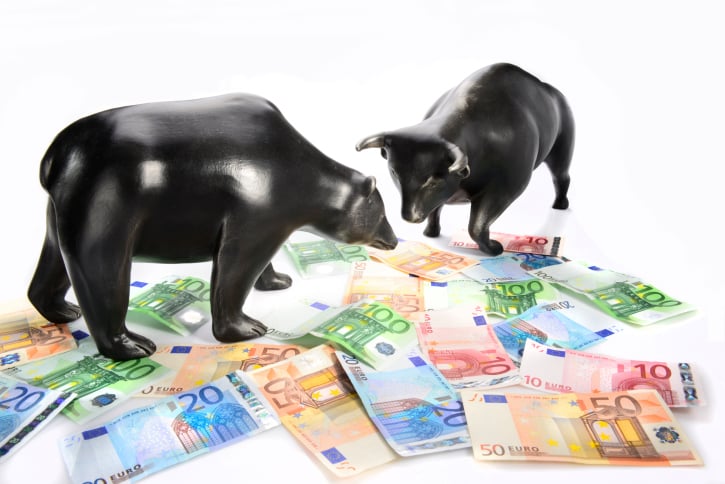 Despite J.B. Hunt (NASDAQ:JBHT) missing bottom-line expectations, its first-quarter earnings were solid by most measures. The company saw its revenue grow an impressive 9.3 percent, with its large intermodal and dedicated contract services businesses leading the way. And while these two segments might be most important, it's the company's integrated capacity solutions (ICS) segment that's most telling for investors.
J.B. Hunt's ICS unit is a non-asset based brokerage business, which is a segment within transportation that has grown rapidly due to the flexibility and pricing advantages it provides for customers and transporters. ICS essentially connects a business to the truck that will best serve its need using a large network, and in 2013, ICS finished as 10 percent of J.B. Hunt's total revenue.
However, in the first quarter, ICS grew a whopping 33 percent to $163 million, or 11.5 percent of total sales. Therefore, it is quickly becoming relevant to the company as a whole, as well as a big piece of both the growth story and in driving the stock price. With that said, C.H. Robinson Worlwide (NASDAQ:CHRW) and XPO Logistics (NYSE:XPO) are two of the most recognizable non-asset-based truck brokerage firms, and J.B. Hunt's earnings may have just told us what to expect for each company's upcoming earnings report.
Specifically, J.B. Hunt noted that in ICS, it saw a 3 percent rise in load volume but a 29 percent increase in revenue per load. Furthermore, the company said that "revenue grew faster than volume primarily due to a change in freight mix driven by customer demand and a significant increase in transactional business." Hence, ICS's revenue growth was driven by macro demand, such as larger but more lucrative loads and higher transactional volume from its customers.
Albeit, C.H. Robinson, XPO Logistics, and J.B. Hunt's ICS all have different clients and excel in different industries. However, J.B. Hunt's statements could signal a broader trend within the industry. So where should you invest?
C.H. Robinson is the largest non-asset-based third-party logistics company in the U.S., and despite an 8 percent gain in the last month, its stock was lowered by 5 percent this year. In the company's last quarter, it missed on the top and bottom line but still managed to grow revenue by 6.1 percent. As a result of this stock performance, J.B. Hunt's macro-related statements, and a rather beaten-down stock, C.H. Robinson might be preparing for a rather pleasant earnings surprise on April 29.
Then there's XPO Logistics: This is a company that's grown from annual revenue of $177 million in 2011 to $700 million last year. Currently, XPO is on pace for a $2 billion year. With that said, XPO grows via acquisitions and cold starts, and its most recent acquisition was Pacer International, an asset-light transportation company in the intermodal business.
Notably, J.B. Hunt's largest segment is intermodal, and in its first quarter, the company said winter storms and rail service disruptions tightened load growth in intermodal, but consequently led to increased load growth and revenue per load in ICS. Therefore, with Pacer now fully integrated into XPO Logistics's large brokerage-like business, it's very likely that if XPO saw the same problems in intermodal, it was able to transition that rail business to trucking, using the two segments in synergy like J.B. Hunt. Thus, aside from the natural growth that'll come with Pacer, XPO could see a pleasant above-expectations result in its existing business on May 5 (estimate), when it reports earnings.
All things considered, J.B. Hunt is a great company with solid growth in the transportation industry, but buried within its report, it might be telling us to buy two of the company's peers. And with both XPO Logistics and C.H. Robinson seeing stock losses this year, now might be a good time to buy.
More From Wall St. Cheat Sheet: