Is LinkedIn's Stock About to Crash?
When companies such as LinkedIn (NYSE:LNKD) don't have much fundamental support for their stock valuations, technical analysis can play a very influential role. After a spectacular initial public offering, LinkedIn has lost some steam and a very important area of support is not too far below.
If LinkedIn (NYSE:LNKD) breaches the levee around $84 we should test the 52-week low of $80. If that critical level fails, there is no telling where the stock will trade until it finds a new value supported by traders and investors.
Here is a chart with the trend lines drawn in: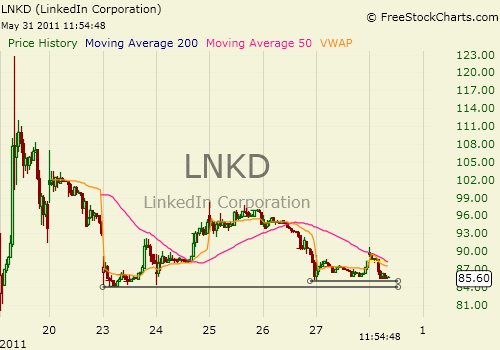 Get Actionable Investing Insights: Check Out Wall St. Cheat Sheet's newest Feature Trades of the Month!