Is Lululemon Stretched Too Tight?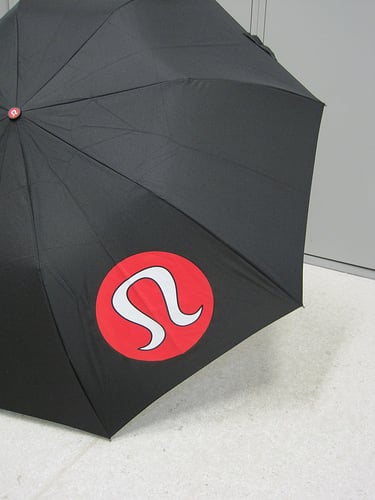 Lululemon's (NASDAQ:LULU) unrealistic expansion goals, in addition to competition from Gap (NYSE:GPS) and UnderArmour (NYSE:UA) have analysts thinking its recent success may not continue for as long as hoped.
The list of tasks Lululemon has in front of it — some self-made, others out of their control — is tiresome. The yoga-wear company believes it can double its current size in the United States to 300 stores overall, plus build an international unit comprised of as many stores as it has in North America. If all of these aspirations weren't enough, the company must also replace retiring CEO Christine Day, according to Bloomberg.
"It's unlikely that it's going to stay on this double-digit trajectory," Jahnia Sandford, a Columbus, Ohio-based analyst for Kantar Retail, said in an interview. "It's a very small company, and the goals that they have are very, very big for what they may or may not be able to pull off in the next three years."
As Sandford mentions, it's not out of the realm of possibility. Lululemon has seen shares increase fivefold since their initial public offering in 2007. Even up until last year they saw their revenue jump 37 percent, thanks to the opening of many new stores.
The only problem with that is, there aren't many affluent neighborhoods left.
Lululemon's "price point is very high for them to double their footprint," Sandford said. "There's not a ton of SoHos or San Franciscos out there."
More established retailers, like Gap and Under Armour, are also catching on to Lululemon's business model of cozying up to yoga instructors and sponsoring events that active women would attend.
Gap recently bought Athleta, a northern-California based store with a similar style to Lululemon's, for $150 million. Taking a page out of Lululemon's book, Athleta has started to sponsor yoga classes, as well as host Mommy & Me yoga classes. Although the store only has 35 North American locations compared to Lululemon's 186, there are 30 stores planned to open in the upcoming year.
Similarly, Under Armour opened up its first test-store designed to attract women. The store has natural light to create ambience and uses softer colors on clothes, plus the clothes are advertised as suitable to wear while working out or taking a stroll down the street, a la Lululemon.
This isn't to say that Lululemon is doomed — far from it. Analysts are just warning that they may want to compress the expansion ideas a bit.
Don't Miss: Just What Best Buy Needed: Flammable Batteries.