Is McDonald's Giving Millennials What They Want?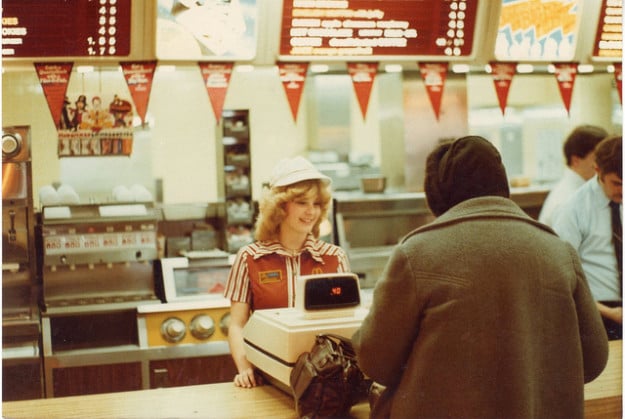 Because young people are most responsible for influencing trends and most attuned to those changing trends, they are a particularly important customer base for all types of companies. In a Friday interview with CNBC's Carl Quintanilla on "Squawk on the Street," McDonald's (NYSE:MCD) Chief Executive Officer Don Thompson outlined how the fast-food chain was revamping its menu and even they way it does business to be more in tune to the changing tastes of millennials.
The millennial generation — encompassing people in their younger twenties to lower thirties — came of age during the digital revolution, and therefore have a vastly different attitude towards food and consumption than previous generations. Given that taste preferences are shifting towards healthier options and more complex flavors in that group, Thompson said that new items like the McWrap and smoothies were added to McDonald's menu in order to meet those new demands. "Tastes have been changing and it's just that we as McDonald's have continued to evolve," he said.
To further this process of evolution, McDonald's has more than 160 items in its global new product pipeline, which Thompson said will help drive the company's growth by increasing traffic and same-store sales.
Changes in the menu of U.S. restaurants are often inspired by products that were first successful abroad and later adapted for the United States consumers. Many new menu items, including the Blueberry Pomegranate Smoothie or the Fish McBites, were launched in foreign markets first. This process allows the company to test new menu items and develop a more diverse range of menu options. According to Thompson, millennials have responded well to the wraps so far.
But food is not the only arena where McDonald's is proposing changes. During the interview, Jim Cramer pushed Thompson to explain how the fast food chain proposed to address the millennial generation's preference for technology, noting that Starbucks (NASDAQ:SBUX) offers customers both loyalty rewards programs and a mobile payment option.
In terms of a potential loyalty program the CEO said he "loves the idea," and the company may add "something like that in the future."
Thompson acknowledged that McDonald's had been "a little bit late" to embrace mobile services, but he said it will likely be a major component of McDonald's business operations in the future. "We have tests already all around the world, making steps and strides to experiment both in mobile payments and consumer engagement with the company," he said. By consumer engagement, Thompson meant mobile applications the enable diners to understand "what they're getting out of a McDonald's experience." One such app he mentioned would allow McDonald's customers to "engage in the supply chain" so that they can understand the "quality and freshness" of the company's menu items throughout their creation, from farm to the finished product.
Don't Miss: Are Consumers Growing More Pessimistic About the Future?