Is Money Still a Taboo Topic for Couples?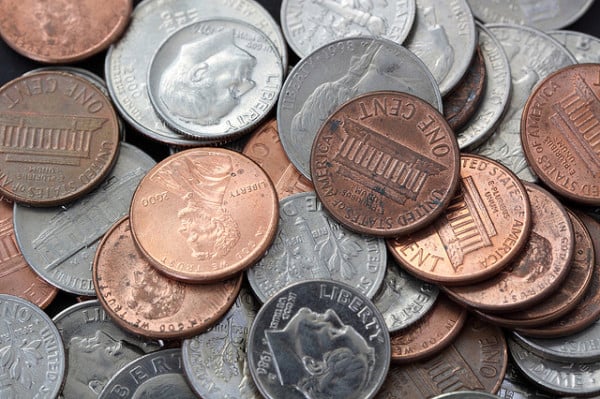 Being engaged and planning for the big day can be a stressful time. Between the proposal and the wedding vows, there are many conversations that take place. While some discussions are easy, the majority of couples hold negative views towards money-related issues.
Money is an important part of life, but future newlyweds do not like talking about it. Sixty-eight percent of engaged couples hold negative attitudes towards discussing money with their significant others, according to a new poll by the National Foundation for Credit Counseling. Of those with negative views, 45 percent said it would be an awkward conversation, while 11 percent expected to find hidden issues. In order to avoid a fight, 7 percent would steer clear of the topic. In fact, 5 percent said talking about money would cause the wedding to be cancelled.
"It is telling that two people who intend to spend the rest of their lives together would see a conversation about money as so disconcerting," said Gail Cunningham, spokesperson for the NFCC. "The ability to have open and honest discussions is key to a successful marriage. With many brides and grooms walking down the aisle in June, regardless of how difficult it may be, the conversation about personal finances is one that should be neither ignored nor postponed."
Bringing financial baggage into a marriage can lead to other problems. Cunningham notes that issues such as a "poor credit rating" or "significant debt" should be addressed before a couple says "I do."
The NFCC also lists the following suggestions for a financial conversation:
Don't hide income or debt. This is known as financial infidelity. Instead, in the spirit of openness, bring financial documents, including a recent credit report, pay stubs, bank statements, insurance policies, existing debt obligations, and investments to the table.
Do acknowledge that one may be a saver and one a spender, understanding that there are benefits to both approaches and agreeing to learn from each other's tendencies.
Do make a plan in advance to deal with any skeletons that come out of the financial closet. Such surprises can potentially compromise access to future credit. Now is the time to deal with surprises.
Do construct a budget that includes savings. When just getting started, money is often tight, making it tempting to delay beginning to save. However, when every cent counts, it is even more important to have a financial safety net in the form of savings.
Do decide which person will be responsible for paying the monthly bills. It is likely that one spouse will be a good fit for this task, while the other finds it burdensome.
Don't Miss: 5 Signs the American Consumer Is On Life Support
Follow Eric on Twitter (@Mr_Eric_WSCS)