Is News Corp. Cutting Jobs in Preparation for Split?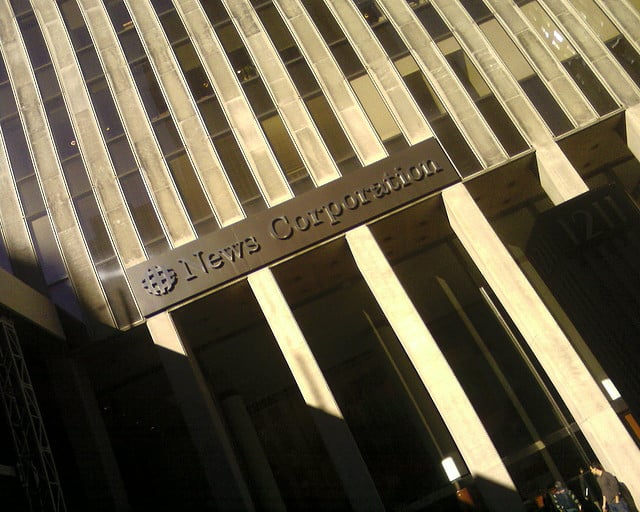 News Corp. (NASDAQ:NWSA) has announced it will be making job cuts at its Dow Jones & Co. newspaper as the newspaper conglomerate seeks to combine the newsrooms of The Wall Street Journal and Dow Jones & Co.
News Corp. hasn't released much information about the layoffs. The two papers have a combined staff of about 2,000 employees, and it was not said how many jobs were being cut. The Wall Street Journal also made a point to say they would be hiring 12 new editors for the paper to cover technology industry, mergers and acquisitions, and central banks.
The announced job cuts are in preparation for News Corp.'s upcoming split on June 28. The new News Corp. will be responsible for the company's newspaper businesses and HarperCollins book publishing business, while News Corp.'s much more profitable media assets are being spun off as the new company 21st Century Fox.
The news comes from a memo Dow Jones's editor-in-chief sent to employees, saying that, "In the process of integrating our resources, we will be undertaking a limited restructuring around the world that will result in some consolidation of positions. And as the end of the fiscal year approaches, as is usual practice, some of our colleagues are taking buyout packages." A source who wished to remain anonymous said that less than a dozen employees have accepted the buyout packages thus far.
The company's split comes after years of criticism for Chairman and Chief Executive Officer Rupert Murdoch's loyalty to the dying newspaper business, which continues to bleed cash from the company. News Corp. believes the split will allow the company's considerable media assets — which include Fox News, FX cable networks, and the 20th Century Fox film studio — to achieve their full value.
"Both companies will be uniquely positioned to execute on their respective strategic objectives and to lead their industries forward," Murdoch said at the shareholder meeting in New York City earlier this month. "I am confident in their future prospects and the value each will create for its stockholders." Murdoch will remain chairman and CEO of 21st Century Fox and chairman of the new News Corp.
Follow Jacqueline on Twitter @Jacqui_WSCS
Don't Miss: Sony Plays Catch-Up in Online Music Streaming.