Is Obamacare Creating More Involuntary Part-Time Workers?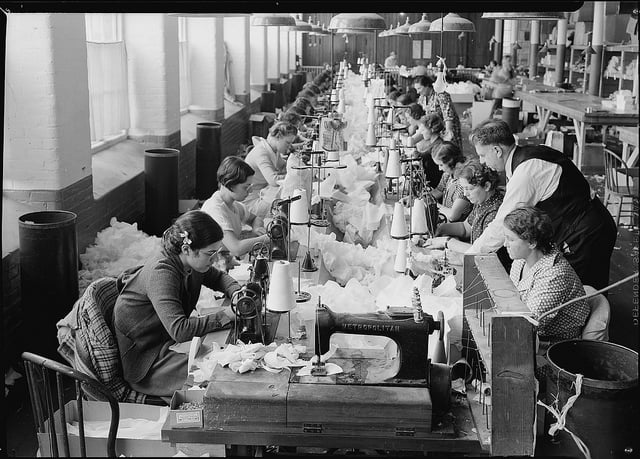 Since the financial crisis hit in 2008, part-time job growth has far outpaced full-time job growth. In fact, the U.S. Department of Labor's June Employment Situation data showed that the number of workers employed full time dropped while the number of part-time workers soared to a record high of 8.2 million after increasing for three consecutive months.
On one hand, this is a function of businesses' economic concerns — after all, a part-time worker is much less costly to employ. But on the other hand, many economists cite businesses' worries regarding the impending implementation of the key provisions of the Affordable Care Act as a factor exacerbating that trend.
When asked by Republican Rep. Marlin Stutzman of Indiana whether Obamacare's mandates were hurting the economy during his semiannual testimony before Congress on Wednesday, Federal Reserve Chairman Ben Bernanke answered that it was "hard to make any judgement."
"I want to talk a little bit about employment," Stutzman said at the hearing. "For the entire U.S. workforce, employers have added far more part-time employees in 2013, averaging 93,000 a month, seasonally adjusted, than full-time workers, which have averaged 22,000. Last year, the reverse was true."
He further added that he and several colleagues had written Department of Health and Human Services Secretary Kathleen Sebelius and U.S. Secretary of the Treasury Jack Lew in June inquiring whether they had forecast the impact of Obamacare on part-time workers "who are just above the 30-hour threshold." According to the health reforms mandate, employers of 50 or more workers must provide "affordable" insurance plans to full-time workers — full time is defined as 30 or more hours per week.
In response, Bernanke explained that Federal Reserve policy makers consider underemployment — which includes part-time workers who would prefer full-time employment, as a measure of labor-market strength. "A stronger economy will help all those problems," the chairman said of unemployment and underemployment. "As we look at the unemployment rate and try to determine what it means for the labor market, we look at these other indicators as well," he said in answer to Stutzman.
Bernanke did acknowledge that the Fed's Beige Book summary of current economic conditions, which is used by the Federal Open Market Committee when making policy decisions, alluded to Stutzman's concern. "One thing that we hear in the commentary that we get at the FOMC is that some employers are hiring part-time in order to avoid the mandate," Bernanke said, adding that "the very high level of part-time employment has been around since the beginning of the recovery, and we don't fully understand it."
The Beige Book noted that manufacturers anticipated "increased costs due to compliance with the Affordable Care Act," and retailers reported that it would "lead to more part-time and temporary versus full-time hiring."
Later on Wednesday, Stutzman further explained his opinion on Obamacare, urging fellow representatives to both delay and repeal the law's individual and employer mandates. That day, the Republican-led House voted to postpone both provisions — including the requirement for virtually all Americans to obtain coverage beginning January 1, 2014 — by one year.
"Mr. Harry Reid might have said that Obamacare is wonderful for America. But Hoosiers back home aren't buying the spin," he said. "Obamacare was sold as a benefit to hardworking Americans. But it is increasingly clear on both sides of the aisle that Obamacare is hurting the very people it was intended to help. There is nothing wonderful about the situation hardworking Americans face: fewer hours, more taxes, soaring premiums, and smaller paychecks."
As for the Obama Administration, officials have argued that the employer mandate would have little effect on part-time employment because 96 percent of the companies in the 50-or-more-employees bracket already offer health insurance to their workers. "The health care law will decrease costs, strengthen small businesses and make it easier for employers to provide coverage to their workers, as we saw in Massachusetts, where employer coverage increased when similar reforms were adopted," Joanne Peters, a Health and Human Services Department spokeswoman told Bloomberg in an emailed statement.
Follow Meghan on Twitter @MFoley_WSCS