Is Obamacare Enrollment Finally Ramping Up as Promised?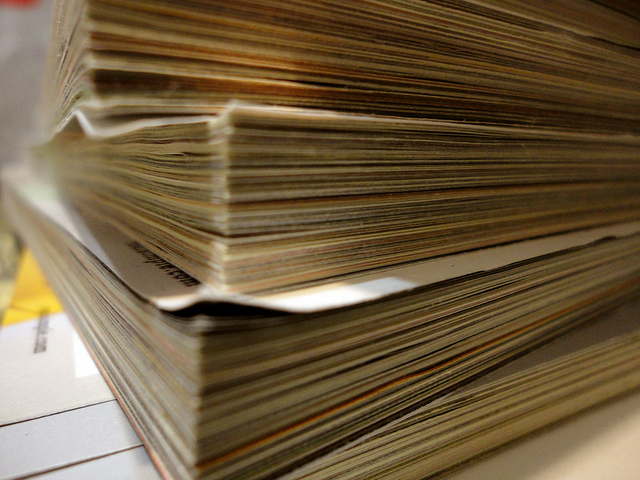 In the first two days of December, the number of people who enrolled for insurance coverage via the federal online insurance marketplaces was greater than the number of signups recorded for the entire month of October. Through a source familiar with government numbers, Bloomberg learned that 29,000 individuals selected policies through a federal insurance exchange. However, those numbers are still being cross-checked, which is why the source wished to remain anonymous.
Comparatively, approximately 26,000 people enrolled during October.
While far from official, these numbers are a measure of the Obama administration's success at overhauling HealthCare.gov, the $630 million portal that links all 36 federal online insurance marketplaces. In late October — after the Department of Health and Human Services scrambled for weeks to find a fix for the error-riddled federally facilitated health insurance exchanges — the White House promised the websites would be operating "as they were supposed to" by the end of November.
Now that the fixes have been made, members of the administration "certainly expect enrollment to increase given technical improvements we've made to the site," Department of Health and Human Services spokeswoman Joanne Peters told Bloomberg in an email. "We are two months into a sustained six-month long open enrollment period that we expect will ramp up over time."
The federal online marketplaces launched on October 1 to numerous software errors and design flaws that caused hours-long wait times, prevented potential customers from creating accounts and completing the 30-step enrollment process, sent insurers the wrong information, and made it difficult for customers to receive an accurate cost estimate.
Eventually, the catalogue of design and software problems grew to more than 600 items; the private contractors who built the site were pointing fingers at each other; and Department of Health and Human Services Secretary Kathleen Sebelius, Centers for Medicare and Medicaid Services Administrator Marilyn Tavenner, and White House Chief Technology Officer Todd Park were hauled in front of Congressional committees. After some fixing, the 600-item list has dwindled to 200.
A December 1 progress report on the federal health care website fix said that the Centers for Medicare and Medicaid Services believed its repair efforts met the "goal of having a system that will work smoothly for the vast majority of users." According to the agency, HealthCare.gov now functions for 90 percent of the day not counting scheduled maintenance, a notable improvement from the 43 percent working rate recorded in the first week of last month. Error rates have also been reduced, from 6 percent to less than 1 percent, and page load times are at an acceptable level of less than one second.
For the Obama administration, the announcement meant that it could recommence its health care reform campaign efforts. The focus of the offensive will be placed not on the online insurance exchanges — the cornerstone provision of the Affordable Care Act that have seen relatively low enrollment numbers thus far — but on why the 2010 health care reform law was passed.
The memory of the tidal wave of criticism and political backlash the error-riddled October 1 launch of the insurance exchanges engendered is still fresh, so the Obama administration must once again begin selling the benefits of the law after spending weeks of damage-control acrobatics.
But it's not entirely accurate to say that HealthCare.gov is a now a well-oiled machine. There are still reasons for concern: problems with the website's important back-end functions remain, and that means HealthCare.gov is not running smoothly for insurers. As enrollment numbers grow, CMS technicians are now addressing the system flaws that caused incomplete or garbled data to be sent to health insurers.
Without the proper data, insurance coverage beginning on January 1 could be in jeopardy. Because the White House has yet to release key pieces of information, it is impossible to assess how many data transmissions to insurers have been made.
"We are working together closely to resolve back-end issues between health plans and healthcare.gov," two insurance trade groups, America's Health Insurance Plans and the Blue Cross Blue Shield Association, said in a joint statement. "This is a very focused effort that is being driven by a team of experts from CMS, key outside contractors working closely with health plan representatives and overseen by CMS's general contractor, Optum/QSSI. We will report on our progress."
Follow Meghan on Twitter @MFoley_WSCS
Don't Miss: These States Told Obama No Insurance Extensions.