Is Oil Floating Up on Positive Economic News?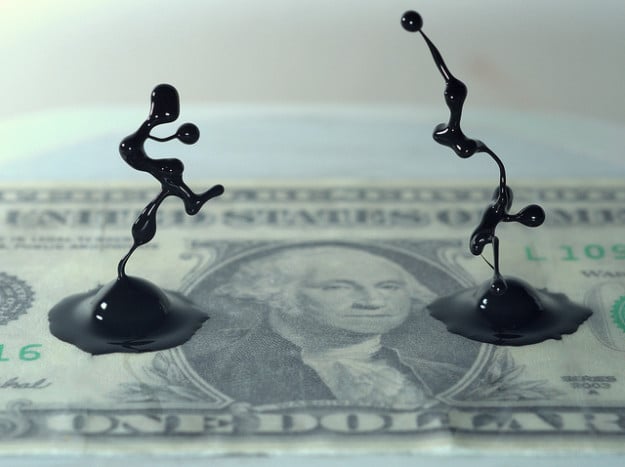 "The year 2013 has so far been characterized by slowing momentum in the world economy," commented OPEC in its June 2013 Oil Market Report. "This has been due to lower growth not only in the developed countries but also in some emerging economies. As a result, the forecast for global oil demand growth in 1H13 has been revised down from initial projections, as the contraction in OECD demand was larger than expected and the pace of growth in the non-OECD has slowed."
In many ways, OPEC — the Organization for Petroleum Exporting Countries — sets the tone of the global petroleum market. The organization expects global demand for oil to increased by 800,000 barrels per day in 2013, in line with last year's growth rate and unchanged from the last report. That the expected growth rate for the full year is unchanged is interesting, given that first-half 2013 demand growth was downwardly revised. This means that second-half 2013 growth was upwardly revised.
These forecasts suggest that there is room to increase output without oversupplying the market.
In May, the latest month that there is data for, OPEC increased production by 106,000 barrels per day to 30.57 million, led by gains in output from Saudi Arabia. This compares against an expected increase in demand for oil of 780,000 barrels per day in the second half of the year to 89.7 million. This increase in demand suggests that oil producers can increase output.
As with any market, supply and demand determine the price of oil. OPEC reports that its reference basket averaged $100.65 per barrel in May, a decline of $0.40 from April. This year to date, the value of the basked has fallen $9.75, or 8.4 percent, compared to the year-ago period.
OPEC commented: "Hopes for stronger global economic recovery were undermined by weak manufacturing data from China and lacklustre first quarter growth figures across the Euro-zone. Although some support came from the US economy, intermittent fears about an early scale-back in the US Federal Reserve's stimulus programme raised doubts over demand prospects. Fundamentally, a bearish tone for the month was set by lower-than-expected demand data, even as several refiners came back on line after wrapping up spring maintenance."
The overall level of demand for oil is determined by the growth of the global economy. To this end, OPEC offers estimates of global and national GDP.
OPEC forecasts world economic growth of 3.2 percent for 2013, unchanged from the previous month despite alterations to various components. Changes include Japan's GDP growth rate, which was revised from 1.1 percent to 1.5 percent as a result of successful stimulus efforts by the nation's central bank. Meanwhile, GDP in the euro-zone is expected to contract 0.6 percent on the year.
For the U.S., OPEC comments: "While the possibility of some adjustment in the Fed's monetary stimulus exists, the recovery in the US housing and labour markets has been positive and GDP growth for 2013 remains unchanged at 1.8%."
The organization takes not of what looks like decelerating growth in the Chinese economy, and downwardly revised its growth estimate from 8.0 to 7.9 percent, which is still fairly bullish. India's growth forecast remained unchanged at 6.0 percent.
Don't Miss: Will Free-Market LNG Lead to the Next Endless Bid?