Is Pfizer's Internal Split a Sign a Breakup Is Coming?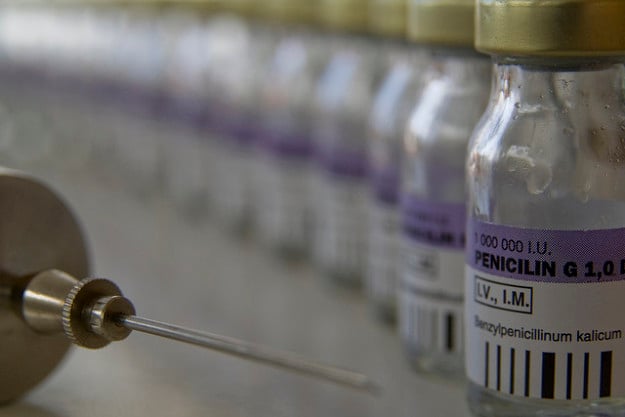 Pfizer Inc. (NYSE:PFE) announced it will proceed with plans to internally separate its commercial operations into three business segments, each with its own top executive who will report to chairman and CEO Ian Read, the company said in a press release Monday.
Two of the new units will sell patent-protected, branded drugs, while the third will sell generic medicines. Earlier this year, the company said it was in the process of examining the finances and marketing of its patent-protected drug operations — known internally as its "innovative" business — and its generic or "value" business as a possible precursor to selling its generic business in the future.
"This represents the next steps in Pfizer's journey to further revitalize our innovative core, enhance the value of our consumer and off-patent established brands and maximize the use of our capital to create value for Pfizer and our shareholders," Read said in the release. "Through this evolution, we will enable greater independence and focus for the Innovative and Value businesses."
While the company made no mention of plans to eventually sell its generics business on Monday, Forbes's science and medicine commentator Matthew Herper wrote that this announcement could be a sign that Pfizer is moving forward in its "multi-year dance" by splitting up its operations.
"Pfizer could become a faster-growing, R&D based drug company by jettisoning the older products, and would thereby be more attractive to investors," Herper wrote. "Meanwhile, the older drugs would yield steady, predictable sales, making them a lower-risk investment." This possibility has helped Pfizer shares make steady gains over the past several years, he noted. Pfizer's stock has advanced about 19 percent this year to date and more than 25 percent in the past 12 months.
But for now, Pfizer has "not made a decision nor are we in a position to make a decision involving future actions that could involve an external split," company representative Joan Campion told Forbes.
The company will be divided internally as follows: one "innovative" segment will be led by Geno Germano and include most products patented until after 2015, with inflammation, immunology, heart disease and diabetes, neuroscience and pain, rare disease, and men's and women's health therapeutic areas included; a second "innovative" segment run by Amy Schulman for vaccines, oncology, and consumer health care; and the "value" business segment led by John Young with market products that do not rely on patent protection, like Lipitor. The last segment is the one expected to be spun off in 2017 or later to raise money for the higher-growth science businesses.
Pfizer has already sold its infant nutrition business to Nestle (NSRGY.PK) for $11.9 billion and spun of its veterinary therapies unit Zoetis (NYSE:ZTS), in which it holds a 83 percent controlling stake.
While Pfizer is not currently giving any details or saying much at all about the possible split, Read did shine a light on his plans to break up the world's largest drug company as early as February. In his first earnings conference call as chief executive, Read promised 13 minutes into his remarks that he would review each of Pfizer's business segments in order to determine where they can create the most value, "be it inside or outside the of Pfizer."
As the columnist Herper wrote in an article entitled "Pfizer's Radical Surgery," it was the most exciting news investors had heard about the company in years.
Follow Meghan on Twitter @MFoley_WSCS
Don't Miss: Profit May Have Quadrupled, but Pfizer Couldn't Hide Steep Sales Drop.