Is Priceline Now Priced for Gains?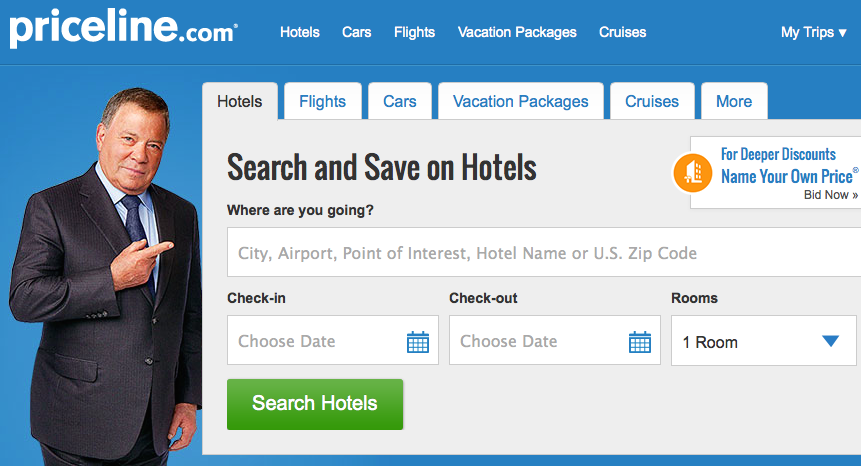 After a five-year 1,200 percent return, it seems logical that in the midst of a market correction, Priceline (NASDAQ:PCLN) shares would fall. Unlike peers Expedia (NASDAQ:EXPE) and Orbitz (NYSE:OWW), Priceline has not traded particularly volatile during its five-year run, as its gains have been rather consistent. However, in this particular case, large gains might not necessarily imply an overvalued stock.
Priceline's valuation in question
Priceline has become the quintessential face of travel, and not just because of its U.S. operations — but rather widespread success on a global scale. Its $61 billion market capitalization is many times larger than its next largest peer, Expedia, and for many, this has been a major hit at Priceline.
Priceline trades at a rather excessive nine times sales ratio compared to 1.9 and one times sales, respectively, for Expedia and Orbitz. Thus, with every one dollar in revenue for Priceline being nearly five times more valuable than Expedia's, some have begun to turn more bearish on Priceline's stock.
More than deserving
The problem with this logic is that Priceline more than deserves the premium it has been given. This is a company that has thrived in making investments and growing in emerging markets at a rate that exceeds the overall industry's growth. Specifically, Priceline has a return on assets ratio of 17.9 percent, which is a measure of how much profit is derived from total assets. Hence, if Priceline makes acquisitions, and assets are increased, a return on total assets is a good illustration of a company's success or lack thereof in making acquisitions.
By comparison, Expedia and Orbitz both have a return on assets of 4 percent, which conveniently can be traced back to both company's operation margin; Expedia and Orbitz have an operating margin of 10.7 percent and 7.6 percent, respectively. On the other hand, Priceline's operating margin is nearly 36 percent, and has increased consistently in each of the last five years. Meanwhile, Expedia's operating margin has declined in each year since 2010, while Orbitz have been sporadic during the same period.
Final thoughts
Essentially, Priceline is priced higher than its peers because of its operational efficiencies, consistency, and also its growth. This is a company that's expected to grow at a 24 percent clip this year, versus a 16 percent growth rate for Expedia and a 4 percent expected revenue increase for Orbitz. Hence, the company's stock performance over the last five years has not given Priceline an excessive valuation, but is rather a reflection of how consistently the company has performed.
With that said, stock gains are not necessarily a reflection of value, and in this particular case, Priceline is presenting a great investment opportunity despite having large multi-year stock gains. At 18.4 times next year's earnings, the upside looks far superior to the downside.
More From Wall St. Cheat Sheet: