Is Real Estate Acting Bubblicious Again?
Although the housing meltdown is still fresh in the minds of buyers, low mortgage interest rates and inventory levels continue to fuel rising home prices at a pace not seen since the bubble days.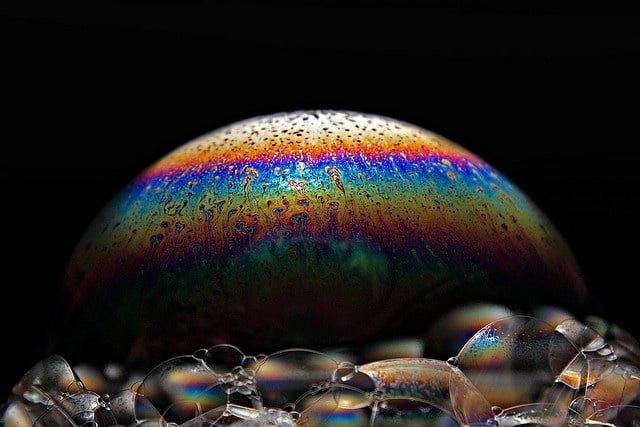 The median existing single-family home price increased in 133 out of 152 metropolitan areas in the fourth quarter, compared to the same period a year earlier, according to the latest report from the National Association of Realtors. In comparison, only 29 metro areas showed a year-over-year increase in the fourth quarter of 2011.
The national median existing single-family home price, where half of the homes sold for more and half sold for less, came in at $178,900 in the final three months of 2012, representing a 10 percent jump from $162,600 a year earlier. This is the strongest year-over-year increase since the fourth quarter of 2005, when the median price increased 13.6 percent. In the third quarter of 2012, home prices grew 8.8 percent on a year-over-year basis.
Home sales are also on the rise…
Lawrence Yun, NAR chief economist, explains, "Home sales are on a sustained uptrend, mortgage interest rates are hovering near record lows and unsold inventory is at the lowest level in 12 years. Home sales are being fueled by a pent-up demand and job creation, along with still favorable affordability conditions and rents rising at faster rates. Our population has been growing faster than overall housing stock, so supply and demand dynamics are very much at play."
Total existing-home sales, including single-family homes and condos, increased 5 percent in the fourth quarter to a seasonally adjusted annual rate of 4.9 million units, compared to the third quarter. This was a 12.1 percent hike from the 4.37 million pace in the fourth quarter of 2011.
However, it should be noted that the housing market has received a great deal of assistance from the Federal Reserve's record amount of monetary easing. According to Freddie Mac, the rate on a 30-year conventional fixed-rate mortgage reached a record breaking low of 3.36 percent in the fourth quarter, compared to 4.01 percent a year earlier.
Furthermore, low inventory levels are also acting as a subsidy. At the end of 2012, there were 1.82 million existing homes for sale, representing a 21.6 percent plunge from the end of 2011. Unsold inventory is at its weakest level since January 2001.
Don't Miss: How Cash-Strapped are Americans?