Is Saving Money the Key to Happiness?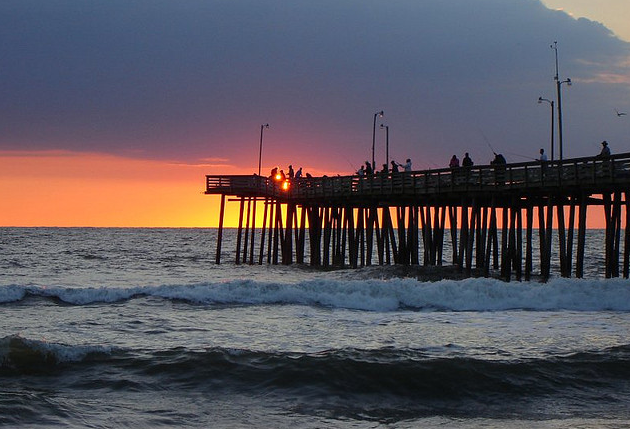 They say money can't buy happiness. However, can saving money actually make you happier than spending it? A new survey provides compelling evidence that boosting savings is one of the best habits people can take to increase happiness.
Money isn't everything, but it sure does help. Among those polled with savings accounts, 38 percent of people said they felt extremely or very happy, according to Ally Bank. In comparison, only 29 percent of those without savings accounts felt the same way. Overall, 84 percent of people said saving money makes them feel good — ahead of eating healthy at 74 percent and enjoying work at 68 percent.
The more you save, the more likely you are to be happy. Of those who said they felt extremely or very happy, 34 percent had less than $20,000 in savings, while 42 percent had $20,000 to $100,000 in savings. Furthermore, 57 percent who felt happy had $100,000 or more in savings.
"The connection between the size of your savings account and your level of happiness may seem obvious. But here's something that may surprise you: Saving money actually affects happiness more than how much you earn, according to our survey," explained Ally Bank.
As the chart below shows, increments of happiness tend to decrease significantly after annual income reaches more than $50,000. Of those who said they felt extremely, or very happy, 25 percent earned $25,000 to $50,000, while 40 percent earned $50,000 to $75,000. Happiness peaks at 48 percent with people who earned $100,000 to $150,000, and declines to 45 percent for those who earned over $150,000.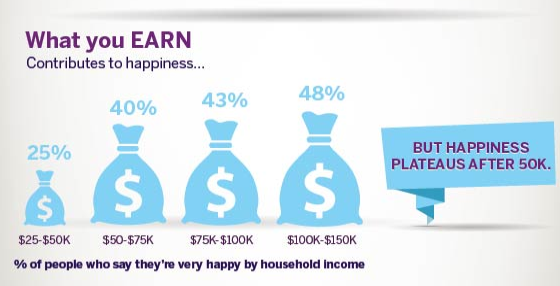 Unfortunately, 53 percent of people polled did not have a savings plan. However, 92 percent of people with savings accounts say that the money helps them face the unknown, which is quite comforting in today's economy. Eighty-nine percent felt proud of their savings in the bank, while 84 percent said it helps them feel independent.
Don't Miss: 5 Reasons Not to Overstuff Your Credit Cards
Follow Eric on Twitter @Mr_Eric_WSCS