Is Sina Setting Itself Up For A Large Weibo Pop?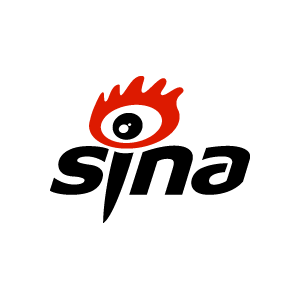 For the last year investors have anticipated, debated, and even prayed that Sina (NASDAQ:SINA) would unlock the true value of its company and rollout and eventually divest its assets in Weibo. Yet now, with an IPO of Weibo lurking around the corner, shares of Sina are lower by 40 percent in 2014 and continue to fall. Does this mean that Sina is about to get an enormous Weibo-related IPO pop?
Weibo is China's largest social media platform; it is essentially the Twitter (NYSE:TWTR) of China. It has 130 million users, and in 2013 it grew 190 percent to report revenue of $188 million. For 2014, analysts expect that revenue could top $400 million for Weibo; you can read its F-1 here.
As it relates to Sina, the company owns 77.6 percent of Weibo, and following the IPO, its stake will be 56.9 percent. As most investors expect, Sina will divest its holdings, and then use the cash to either acquire growth, buyback stocks, or pay a dividend.
With that said, expectations for Weibo's IPO has declined in recent months. Essentially, the market for Chinese internet stocks has declined, and therefore original talks of a $7 to $8 billion market capitalization have not become a reality. Instead, Weibo is looking to raise $380 million in its IPO, giving it a market capitalization of $3.9 billion.
Therefore, Sina's fall lower can be attributed to the lower valuation for Weibo, which, as previously said, is likely due to lower Chinese internet stocks and falling social media stocks as a whole. As a result, we're left with a fast-growing Weibo in an IPO market that is still producing rather impressive gains.
Specifically, with a $3.9 billion market capitalization, Weibo will trade at less than ten times expected sales for 2014. In comparison, Twitter trades at nearly 20 times forward revenue; this after a 33 percent stock loss in 2014. Not to mention, Weibo is growing faster than Twitter and was profitable in its last quarter. Therefore, it's not outrageous to believe that Weibo could, or likely will, see large IPO stock gains. If so, this bodes well for Sina.
With all things considered, Sina is making a wise decision to hold more than 55 percent of Weibo following its IPO. More than likely, Weibo's valuation will rise, and the company was smart enough to realize that the discounted valuation was more related to the market, versus the growth and fundamentals of the platform.
Already, Sina has $1.87 billion in cash on its balance sheet, and recently announced plans to buyback $500 million of its stock, or 14 percent of its shares outstanding. Therefore, with the cash on hand combined with its eventual cash from Weibo, Sina is going to be a very rich company and will likely have more cash on its balance sheet than the valuation of the company. This likely outcome makes Sina very attractive, and combined with its stock losses might present investors with a golden opportunity, and the very best way to play the Weibo IPO pop.
More From Wall St. Cheat Sheet: