Is Sony Beginning to Distance Itself From Tentpoles?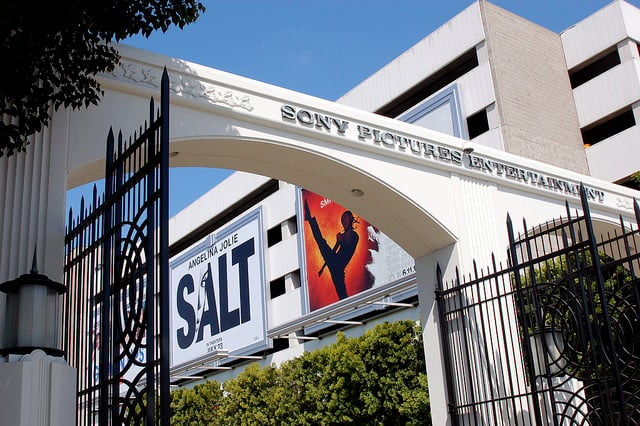 It looks like Sony's (NYSE:SNE) tough summer at the box office finally caught up with it as David C. Hendler, senior executive vice president and CFO of Sony Pictures Entertainment, announced that the studio would look to cut upwards of $250 million from its operations, Variety reports.
Hendler made the announcement at a conference for investors on Thursday, which also happened to take place on the Sony lot. The studio will undertake a series of steps with the goal of trimming costs and reducing risks for its film slate moving forward. Hendler explained that Sony would try to trim $150 million of its $250 million goal by streamlining international operations with increased joint ventures. The other $100 million will come from changes in procurement contracts and reductions in theatrical marketing costs — Sony is looking to implement these changes by 2016.
But risk was the likely the subject on most investors' minds after a miserable summer that saw After Earth and White House Down go up in flames at the box office. Additionally, prominent New York hedge fund billionaire Daniel Loeb made public statements back in July calling for Sony to spin off its entertainment assets. While Sony's chief executive officer Kazuo Hirai more or less shrugged off Loeb's suggestions, there was no doubt that some of what Loeb was saying made a lot of sense — even if he was going about it the wrong way.
Hendler said that a third party would be introduced to review opportunities overhead, with reports surfacing earlier this week that Bain & Co. had been tapped for the role. He also said that Sony would pursue more "attractive slate financing deals" while pushing more of the studio's emphasis away from film and towards media networks, cable, and broadcast series. While Variety points out that broadcast series have most often operated in a deficit finance model, Hendler says the focus will be on "hits with global appeal," using NBC's (NASDAQ:CMCSA) new series The Blacklist as an example.
Hendler also pinpointed animation as a route Sony would aggressively explore in the future. While he cited lower talent production costs as a key aspect of animation that would mitigate risk, the genre has also historically been far easier to distributed overseas as dubbing can be done on a per-country basis.
Finally, in what might be the most interesting of Hendler's suggestions, Sony will look to worldwide acquisitions of smaller films to deliver "disproportionately high profits." While Hendler didn't outline specifics, it would appear that rather than bankrolling one $100 million picture. For example, Sony might be more inclined to acquire and produce ten smaller films. For investors, the idea isn't exactly a revolutionary one, but with the major studios putting all their chips into huge tentpoles, the news might be the first case of a major studio backing away from the tentpole model of film production.
Investing Insights: Can Siemens Break Higher?