Is Target's Web Video Entry in Trouble?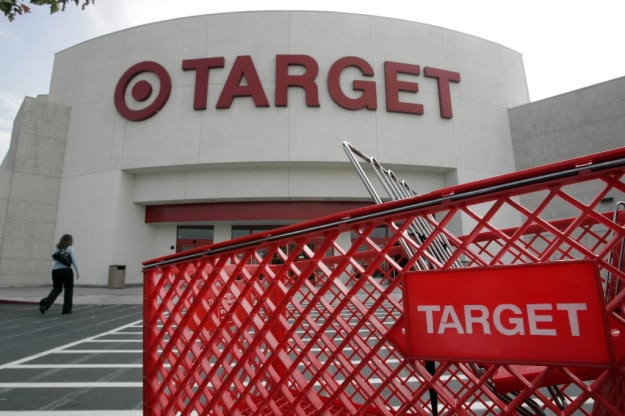 Target (NYSE:TGT) is gearing up to break into the lucrative, fast-growing digital-video market, but that big break could be complicated by a number of new challenges that the second-biggest U.S. retailer now faces upon learning that its core system just recently switched owners.
According to Variety, Target Ticket, expected to launch October 1, is the retail giant's latest offering which will give consumers access to a collection of about 30,000 TV and movie titles for rental or purchase. Though many of its rivals like Wal-Mart (NYSE:WMT) and Best Buy (NYSE:BBY) have already beaten it to the punch, Target is hoping it can lure in new customers who have never downloaded or streamed video entertainment and also steal other seasoned consumers with its program's new promises that, according to Variety, include access to day-after-broadcast TV episodes and movies before they're available on DVD.
The retailer is also aiming to make its site more family-friendly by working with Common Sense Media to offer parental control with movie and TV-show ratings, but even still, those efforts could end up falling short. That's because there's a slight glitch in Target's new plan — its core system, entertainment firm Rovi, just sold its video e-commerce entity Rovi Entertainment Store to Reliance Majestic Holdings as of September 1. Now, Target unexpectedly has a new partner to work with, which may be okay except Rovi Entertainment is continuing to lose money, and Reliance Majestic Holdings, a Beverly Hills startup, has yet to confirm how it plans to stem these significant losses.
For now, Target is maintaining that its Target Ticket plans have remained unchanged and it still expects to launch in a few short weeks. Ann Stanchfield, Target's divisional merchandise manager of entertainment told Variety, "Rovi has been an awesome partner and we are confident in the technology. We have met the team as they are transitioning and feel really good about their vision," and hopefully that's true, because Rovi Entertainment Store isn't only responsible for Target's digital-video business, it's also the facilitator of Best Buys's CinemaNow service.
Target has big plans for its new Ticket service, and according to Variety, it has already secured deals with a number of studios including Disney (NYSE:DIS), Sony Pictures Entertainment (NYSE:SNE), Warner Bros. (NYSE:TWX), and Lionsgate (NYSE:LGF), as well as TV networks like ABC (NYSE:ABC), CBS (NYSE:CBS), and NBC. The retail giant is targeting those consumers who want the newest content, and that's why it is driving its business on titles in the EST window, and not choosing to launch a subscription service like Netflix (NASDAQ:NFLX), which has a considerable library but not always the most recent offerings.
Target, thus, is hopeful that Rovi Entertainment Store's ownership mixup won't compromise its plans — but that is still unclear as the retailer's new partner, Reliance Majestic Holdings, has remained conspicuously mum about the whole thing. For now, the launch date has remained unchanged, so it looks like we'll have to wait out these next two weeks and see.