Is the American Consumer Making a Comeback?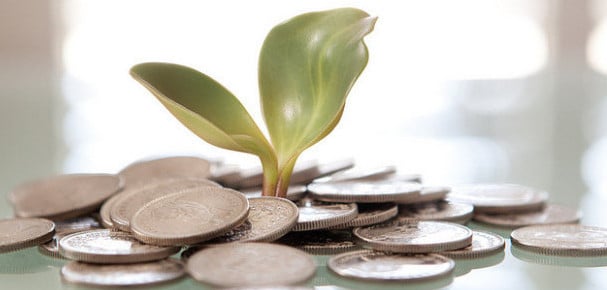 For much of the second quarter, whispers of an impending slowdown followed the majority of economic releases. But while economists are estimating that the economy expanded at a measly 1.5  to 1.9 percent annual pace between April and June, government data released Thursday morning contained signs that slower economic growth earlier this quarter was just a stumble on the road to recovery.
In the past week, fewer Americans filed for jobless benefits, the Department of Labor reported, with the number of claims dropping 9,000 to 346,000, an indication that employers are confident enough that consumer demand and optimism will be sustained as the housing market improves. More importantly, the 0.5 percent increase in personal income for the month of May, reported by the Department of Commerce, exceeded analysts' expectations, beat April's 0.1 percent increase, and showed that consumers have more money in their pockets.
Consumers are also spending more. Last month, personal consumption expenditures rose 0.3 percent after declining more than 0.3 percent in April. That growth, along with the gain in personal income, is further evidence that the consumer sector made a comeback in May. Additionally, headline inflation was soft, with a 0.1 percent increase after declining 0.3 percent in April.
And though consumers are spending more, they are also saving more.
The spending metric and its complementary savings measurement are indicative of the health of the economy. The saying goes that it is not what you make but what you keep — and while that may be sound advice, what is good for the individual may not often be good for society, the so-called "paradox of thrift." With that in mind, following trends in household income will rarely warn investors of a looming recession.
Looking at savings is another matter. In summer 2007, the savings rate was two percent of disposable income. That percentage more than tripled the following spring, before most economists realized the economy was shrinking. In May, personal saving as a percentage of personal income rose to 3.2 percent, compared with 3 percent in April. That was the highest figure recorded so far this year, though an increasing savings rate is hardly a strong indicator of consumer spending.
Compared to the 4.4 percent decrease in personal income was reported in January, the 0.5 percent gain made in May points to a strengthening economic recovery. But it should be remembered that disposable personal income rose just 10.5 percent in the past five years through March, the worst pace on record, reflecting not only the tough recession but the lackluster recovery. Despite the big drop in unemployment in 2012, disposable personal income grew just 3.3 percent, the lowest rate of increase since such records began in 1959, excluding the 2009 drop.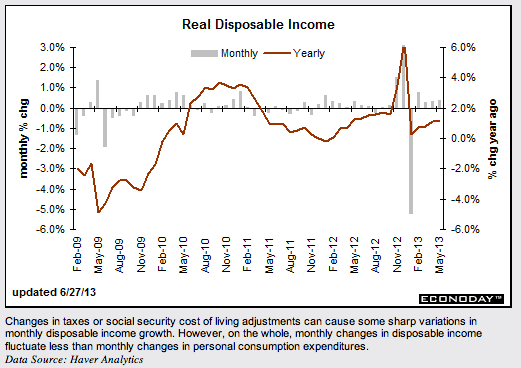 Follow Meghan on Twitter @MFoley_WSCS
Don't Miss: The Housing Recovery Reaches a New Record.