Is the American Consumer Struggling to Spend?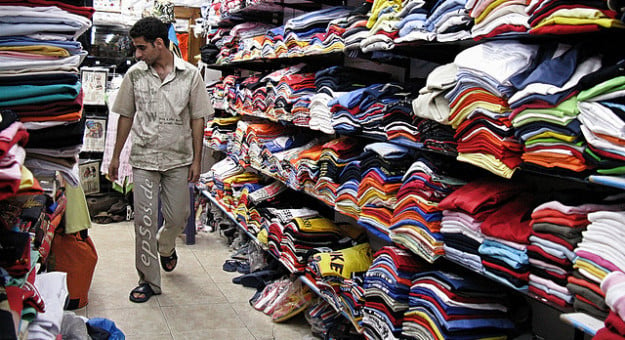 The Federal Reserve's beige book report on current economic conditions, released at the end of last week, noted that retail sales may be poised to make a comeback. The analysis showed that consumer spending increased in most districts during the reported period of late February to early April, although businesses in some regions reported that higher gasoline prices, the expiration of the payroll tax cut, and harsh winter weather restrained sales. But still, the central bank stated that "looking ahead, retailers in several Districts expect modest sales growth in the near term."
However, Tuesday's snapshot of the retail sector did not provide much evidence of that prediction. Following several recent disappointing showings from both the International Council of Shopping Centers and Goldman Sachs Retail Chain Store Sales Index and Redbook's weekly measure of sales at chain stores, discounters, and department stores, last week's data seems to indicate that the decline continues.
EXCLUSIVE OFFER! Take Advantage of the Tax Relief 50% Off Sale for a Limited Time. CLICK HERE for your Weekly Stock Cheat Sheets NOW!
After decreasing last week, falling slightly more than 1 percent, the ICSC-Goldman Store Sales Index expanded 0.8 percent, week-over-week. On a year-over-year basis, the index rose 1.9 percent, just below the prior reading of 2.0 percent. The Redbook measure — in which figures for the first week of the month are compared with the average for the entire previous month — showed a continued slowing in retail sales growth, sinking from a reading of 2.0 percent last week to just 1.8 percent for the most recently reported period…
In general, sales were mixed, noted ICSC Chief Economist Michael Niemira in the press release. Sales at stores selling basics — such as grocery stores and discounters — improved, while sales of electronics, office, apparel, department, drug and other specialty items weakened. "Abnormally wet weather conditions–the wettest in more than 22 years for that comparable week–curbed the consumers' willingness to spend," noted Niemira, according to The Wall Street Journal.
EXCLUSIVE OFFER! Take Advantage of the Tax Relief 50% Off Sale for a Limited Time. CLICK HERE for your Weekly Stock Cheat Sheets NOW!
His firm is still expecting retail sales for April to show growth between 2 and 3 percent. But still concerns linger that "the great engine of global growth, the American consumer, is starting to sputter," as the Dallas Morning News reported Sunday. As March's report from the Commerce Department showed, retail sales are falling. Compiling and contributing to that data is evidence that consumer confidence is sagging, and now financial analysts are cutting profit forecasts for clothing chains, department stores and restaurants.
"The consumer looks a lot more precarious than he did a few weeks ago," Wells Fargo Securities economist Mark Vitner told the publication. "And it's going to get a little worse." In his opinion, Americans are too poor and too scared to buy a significant amount of discretionary goods.
Here's how the 3 major indices have traded in the past 5 sessions:

Don't Miss: P&G's Salmonella Nightmare Isn't Over.