Is the Average Joe Still Buying Apple?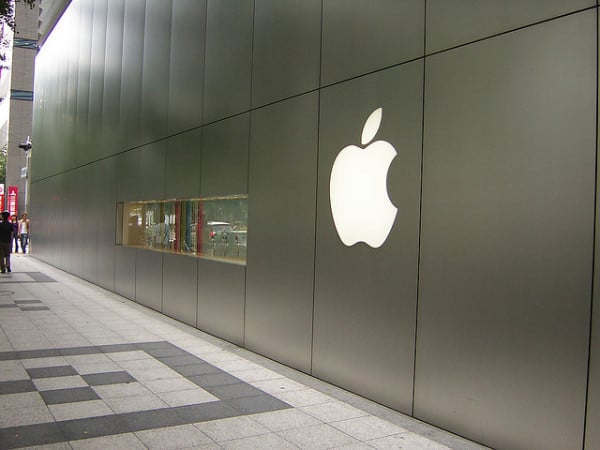 Apple (NASDAQ:AAPL) has come under a great deal of scrutiny over the past several months. The world's largest publicly-traded company suffered a sharp correction that started last year, and faces worries about new product offerings on an almost daily basis. However, the average Joe investor still believes in Apple.
Shares of Apple dropped nearly 17 percent in the first quarter, compared to double-digit gains in the Dow Jones Industrial Average and S&P 500. In April, the company's stock price even reached a fresh 52-week low of $385. Many investors saw this as a buying opportunity, though. According to brokerage firm TD Ameritrade, more of its clients now own Apple than ever before. In fact, Apple is the most widely held stock in terms of dollars invested, and the second most popular by the number of investors, behind General Electric (NYSE:GE).
"Apple has always been a big favorite among clients, and in particular a darling of traders," but value investors have recently taken notice, said Nicole Sherrod, managing director of TD Ameritrade's Trader Group, according to CNN.
At the same time, investors at TD Ameritrade reduced positions in well-known names such as McDonald's (NYSE:MCD), Microsoft (NASDAQ:MSFT), and Hewlett-Packard (NYSE:HPQ) last month.
One of the main driving forces behind Apple's allure in April was the company's recently improved capital return program.
Apple will return a historic amount of capital to shareholders. Apple's Board of Directors approved a plan to return $100 billion by the end of 2015, representing a $55 billion increase from the original plan announced last year. It raised its buyback program from $10 billion to $60 billion, and also hiked its quarterly dividend from $2.65 to $3.05 per share.
Investors will receive an average of $30 billion per year from the time of the first dividend payment in August 2012 through December 2015. Apple is now the largest dividend payer in the market and holds the title of launching the biggest single share-buyback program in history. The previous record holders were Microsoft and Procter & Gamble (NYSE:PG).
David Einhorn, president of Greenlight Capital, highlighted the need for Apple to do something significant with its growing cash pile and also added to his position earlier this year. Since Apple announced the expanded capital return program, shares have bounced 9 percent.
Don't Miss: College Grads: Overqualified and Underprepared?