Is the Brave New Groupon Strategy Showing Promise?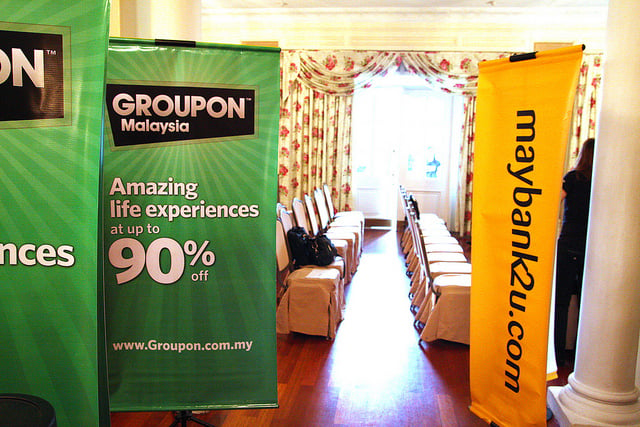 When Groupon (NASDAQ:GRPN) confronted its worst of times, daily deal fatigue combined with the lack of a winning mobile strategy sent the company into a free fall. At its nadir in November 2012, Groupon had fallen below $3. The company's new direction, which includes fewer deals via email while pushing mobile engagement and long-term offers, appears to show promise that's even more encouraging following a key acquisition.
Groupon's November 8 earnings report came a day after the company announced it had purchased Ticket Monster Inc., a South Korean website owner also specializing in consumer deals, Bloomberg reports. An analyst told the news agency that the combination of new mobile apps and the shift away from pounding consumers' inboxes with several deals every day is showing the company has more range than Groupon bears expected.
Part of the shift is practical. As Google's (NASDAQ:GOOG) Gmail becomes more selective in what it allows into a consumer's inbox, Groupon won't have the chance to relentlessly spam people as it did before. Chief Executive Officer Eric Lefkofsky told Bloomberg that the company's sales via email now make up less than 40 percent of Groupon's revenue, a major decline from past percentages. However, Groupon beat analysts' estimates for losses by nearly $12 million.
This improvement over low analyst expectations shows Groupon has more than one trick up its sleeve. The acquisition of Ticket Monster could help the company's new image through more general deals, while a surprising new Groupon policy may also give the company a way to hook skeptical customers.
According to The Wall Street Journal, Groupon has abandoned the tit-for-tat technique of forcing consumers to register before shopping on the website. Since Google's email service is blocking the messages Groupon would hope to send its new customers, the deal service has little to lose in departing from its old strategy. In fact, Groupon's chief financial officer told Bloomberg that the company hit a record number for downloads of its mobile app recently while posting nearly 40 percent of its sales on smartphone or tablets.
As nearly every tech company has learned, it's a mobile-first world in which versatility is essential to sustaining a deals business long-term. Groupon's acknowledgment of that fact bodes well for the company and its shareholders, who saw stock rise 6 percent following the earnings report and announcement of the Ticket Monster acquisition.
Don't Miss: Groupon Fails to Offer Investors an Attractive Deal With 3Q Earnings.