Is the Economy Shutting Down Over the Shutdown?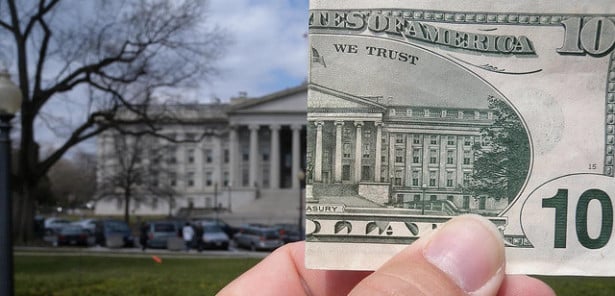 The government shutdown, while past, is still an open wound for Wall Street. Let's take a look at damage. Perhaps the sorest spot is its 37 percent decrease in yearly profits, a result of legal cost, rising interest, and the budget fight going on in Washington reports New York State Comptroller Thomas DiNapoli, according to Bloomberg.
"The political gridlock in Washington may take a bite out of the securities industry's profits for the fourth quarter. Washington's inability to resolve budget and fiscal issues is bad for business," said DiNapoli, citing a probably drop in earnings — down to $15 billion this year compared to $23.9 billion last year. Ruth Porat, the chief financial officer at Morgan Stanley (NYSE:MS) agreed that damage has clearly resulted from the shutdown.
"The impasse in Washington over the last several weeks was an unfortunate tax on the economy," she said, adding that growth and "broader market activity" would pick back up again now that the standoff in Congress has been temporarily solved. In a speech closely following the reopening of the government on October 17, Obama too commented on the economic damage. "At a moment when our economic recovery demands more jobs, more momentum, we've got yet another self-inflicted crisis that set our economy back," said the president.
"Probably nothing has done more damage to America's credibility in the world, our standing with other countries, than the spectacle that we've seen in these past several weeks. The last few weeks have inflicted completely unnecessary damage on our economy," said Obama. Yet the president also described the "twin threats to our economy" has having been "lifted."
Even so, the next potential default and shutdown are visible on the not so distant horizon, and Goldman Sachs' (NYSE:GS) CFO, Harvey Schwartz, notes that the continued risk "has become a concern for our clients," and that the market is feeling a weighty degree of uncertainty — according to Bloomberg. Citigroup Inc. (NYSE:C) reported that its third quarter profits had tallied up to be less than what analysts had expected — a result of the downtrend in bond trading and U.S. mortgage revenue.
Don't Miss: Can the New York Giants Dodge Another Disaster?