Is the End of Quantitative Easing Near?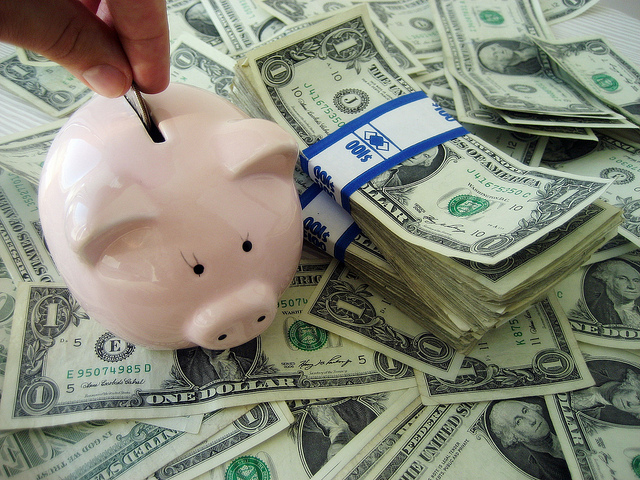 All eyes are on the United States Federal Reserve, as economists and markets alike wait eagerly to know when the central bank will begin tapering its 'quantitative easing' program.
Economists surveyed by Bloomberg previously expected Ben Bernanke to rollback easing to $50 billion in the fourth quarter, down from its current $85 billion. However, a new survey shows that economists have scaled back their expectations for the bank as manufacturing continues to be timid; the estimate is now a reduction to $65 billion in asset purchases following the Fed's October 29-30 meeting.
Markets continue to be volatile whenever there is news of debate among central bankers as to when and how much the tapering of QE should commence. Interest rates on treasury notes have ticked up modestly as investors are getting cautious over what the Fed will do next. Should easing be rolled back aggressively following stronger labor and manufacturing numbers later in the year, markets will likely have to adjust, making bonds an appealing escape from the volatility for the moment, even if a 2 percent rate isn't all that desirable.
With the $65 billion estimate for reduction, economists predict that the rate of mortgage bond purchasing will drop from $40 to $30 billion, and the purchasing of Treasuries falling from $45 to $35 billion.
Fed presidents, though, are split, part of the tension which rattles the markets. Philadelphia Fed President Charles Plosser has called for tapering after the next meeting. New York Fed President William C. Dudley prefers a wait and see approach, saying that the central bank should wait a few months to see "how the tug-of-war between the fiscal drag and the improving economy are going to sort of work their way out." However, representing the other end of the spectrum is the Boston Fed's Eric Rosengren, who claims the Fed should get more aggressive with purchases if the unemployment and inflation data has not improved.
May unemployment ticked up slightly to a rate of 7.6 percent, despite the economy adding 175,000 jobs―12,000 more than predicted by another Bloomberg survey of economists. Manufacturing, though, continues to be a drag with Europe slogging through recession; manufacturers in the U.S. cut 8,000 jobs. While most are now expecting the Fed to maintain its current course through next  month, these numbers are good enough to warrant the possibility of tapering in December.
According to Tom Lam, chief economist at DMG & Partners Securities in Singapore, "If jobs growth continues in the 150,000-to-200,000 per month range, that's probably sufficient to lower the unemployment rate slightly. Coupled with real GDP growth recovering to 2.5 percent, that would be sufficient for them to consider tapering modestly at the December meeting."
Here's a quick look at the unemployment over the last two years:
Don't Miss: Here's How Opposing Sentiments Won the Market Together.