Is the Eurozone Still Facing Deflationary Pressures?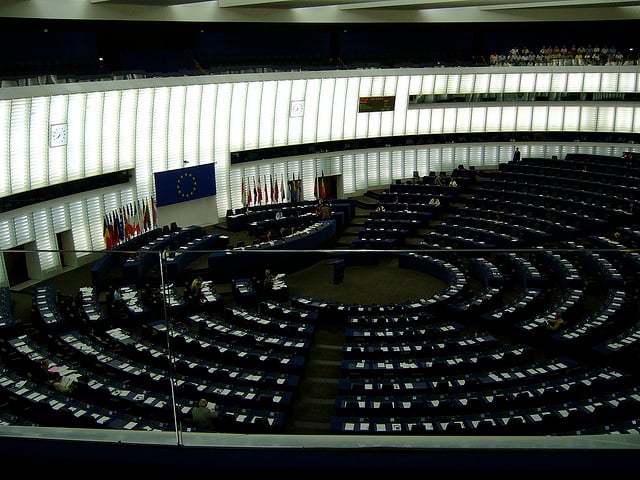 A top executive at the European Central Bank has said that the region is still facing deflationary pressures, Reuters reports. Peter Praet, a member of the European Central Bank's Executive Board, said on Friday that the eurozone's economy remains weak and that it still is facing the consequences of inflation rates being too low.
A drop in inflation rates to 0.7 percent in the month of October prompted the bank to lower its primary interest rate from 0.5 percent to 0.25 percent earlier this month. When inflation rates are low, consumers are not discouraged from holding onto their money, slowing down the rate of economic activity. Fears over these deflationary pressures sparked not only the interest rate drop but also talk of potential further measures by the central bank in order to introduce more money into the system.
The most obvious measure would be the creation of a third LTRO — or long-term funding operation — similar to two past initiatives that pumped billions of euros into the region's banks. Creating an LTRO would certainly boost liquidity while helping to keep inflation closer to healthier levels. Economists at the ECB have stated that the ideal inflation rate would be somewhere slightly below 2 percent.
Another option that could be on the table, according to Praet and reported by Reuters, is the implementation of quantitative easing. Though it is not clear exactly how the European Central Bank would do this because there is no single eurozone bond — as opposed to the Bank of England and the U.S. Federal Reserve, which each correspond to a specific government — such a measure would hope to jump start the region's economy with the same lines of thought that have driven the push toward quantitative easing in the United States and the United Kingdom.
However, discussions about such a measure have sparked their fair share of criticism. Wolfgang Schaeuble, the German finance minister, has spoken out against the excessive printing of money as a means to try and remedy the eurozone's economic problems. Quantitative easing would be likely to face opposition not only from the Germans but from many other countries in northern Europe, as well.
The Germans have expressed dismay that low interest rates will dis-incentivize saving, a behavior that is key to the long-term success of an economy. The German members of the ECB's boards have been nominally against the rate hike, saying that they believe the step is an unnecessary use of the bank's powers. Mario Draghi, the chief of the ECB, has tried to quell fears by reminding everyone that the central bank is subservient to the needs of the continent, not just to any one nation, the Financial Times reports.
Don't Miss: Is Saving Money the Key to Happiness?