Is the Fed Finally Outrunning Low Inflation?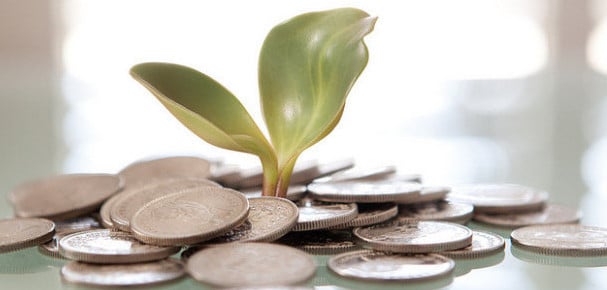 "Importantly, accommodative monetary policy has also helped to offset incipient deflationary pressures and kept inflation from falling even further below the Committee's 2 percent longer-run objective."
When he testified before Congress in May, Chairman of the U.S. Federal Reserve Ben Bernanke gave what can be interpreted as a mixed diagnosis of the health of the U.S. economy. While economic growth during the first and second quarter continued at a moderate rate, the trajectory of key indicators such as unemployment and inflation are by no means clear.
Inflation in particular has become a trouble spot for the Fed. Both the consumer price index and personal consumption expenditures have reflected only modest — if any — price growth.
In May, major inflation indicators turned positive for the first time in two months. Headline rates have been driven lower over the past year, in large part due to declining energy prices, while core measures of inflation (which outstrip energy prices) have barely remained positive.
"Consumer price inflation has been low," commented Bernanke. "The price index for personal consumption expenditures rose only 1 percent over the 12 months ending in March, down from about 2-1/4 percent during the previous 12 months. This slow rate of inflation partly reflects recent declines in consumer energy prices, but price inflation for other consumer goods and services has also been subdued."
Investors have always had one eye glued to inflation because of its effects on interest rates, as well as its broader impact on the purchasing power of consumers. However, because of the Fed's decision to explicitly include inflation in its thinking about the flow-rate of asset purchases, investors have put the inflationary pipeline under a microscope.
Besides looking at the headline indicators, investors with an eye on inflation can dig into Friday's report on the producer price index, released by the Bureau of Labor Statistics. The PPI measures prices changes from the perspective of the seller. The headline index is a gauge of the prices received by producers for a fixed basket of goods. So, although the Consumer Price Index is the core measure of inflation, changes in the PPI index can be used as a leading indicator of pressure in the pipeline.
In June, the seasonally adjusted PPI for finished goods increased 0.8 percent. This follows a 0.5 percent increase in May, and a 0.7 percent decrease in April. On the year, the finished-goods index is up 2.5 percent. Excluding food and energy, producer prices increased just 0.2 percent.
The PPI report is broken down into three broad sections: crude goods, intermediate goods, and finished goods. Price increases at any stage of production can sometimes be passed down the line, and will ultimately reach the consumer.
Intermediate goods prices increased 0.5 percent, while crude goods prices were flat. Producer prices have shown fairly consistent upward motion over the past few months, with some expected fluctuations in energy prices.
Looking ahead, the Fed's overall inflation expectations have trended slightly lower. Most policymakers expect inflation to come in line with the 2 percent target by 2015, though some expect it to edge higher.