Is the Housing Market Making a Major Shift?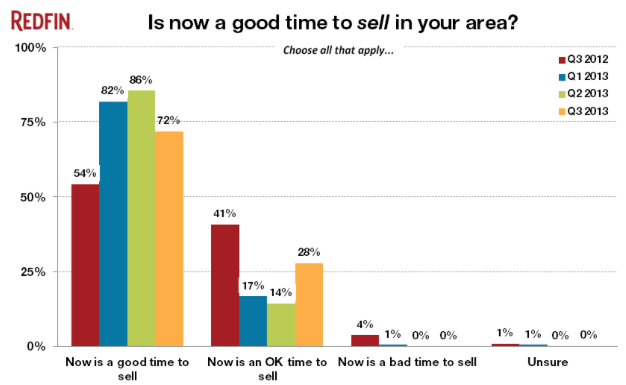 The real estate market has been one of the strongest pillars of the economy following the greatest financial downturn since the Great Depression. Amid low interest rates and a great deal of intervention from policymakers, home buyers received an added incentive to purchase a home. Meanwhile, sellers enjoyed low inventory levels and rising prices. However, a new survey finds that sellers might be losing their control on the market.
In the third quarter, 72 percent of real estate agents said now is a good time to sell a home, down from 86 percent in the previous quarter, and the first drop of the year, according to Redfin, an online estate brokerage. On the other side of the closing table, 55 percent of agents said now is a good time to buy, up from 46 percent at the beginning of the year. Thirty percent of agents also said that sellers are having difficulties getting their home to appraise for the contract purchase amount.
"At the end of this summer, you could smell the rubber on the road from buyers hitting the breaks," said Redfin San Diego agent Sara Fischer. "The cutthroat competition and frenzied demand has relaxed considerably."
Although interest rates are still low on a historical basis, the recent rise in home prices is affecting home affordability. In the second quarter, 69.3 percent of new and existing homes sold were affordable to families earning the U.S. median income of $64,400, according to the National Association of Home Builders. That is down from 73.7 percent in the first quarter and is the first reading below 70 percent since late 2008.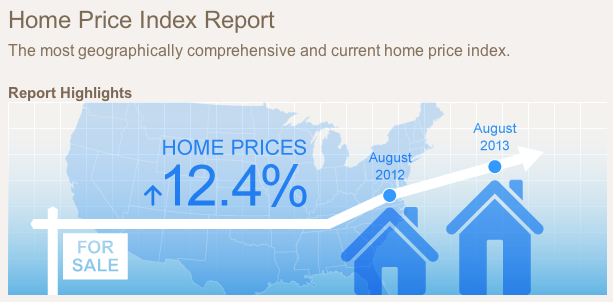 In August, home prices across the nation increased on a year-over-year basis for the 18th consecutive month. According to CoreLogic, a property information and analytics provider, home prices jumped 12.4 percent in August from a year earlier. In fact, home prices have logged double-digit gains for seven straight months. Home prices are still 17.1 percent below their bubble peak in April 2006, but every state posted an annual increase in August.
Read More: Is Gold Good for the Global Economy?
Going forward, the survey from Redfin finds that only 5 percent of agents believe home prices will rise a lot in the next 12 months, down from 44 percent at the beginning of the year. Meanwhile, 11 percent of agents believe prices will drop a little over the next year, compared to only 4 percent in the second quarter.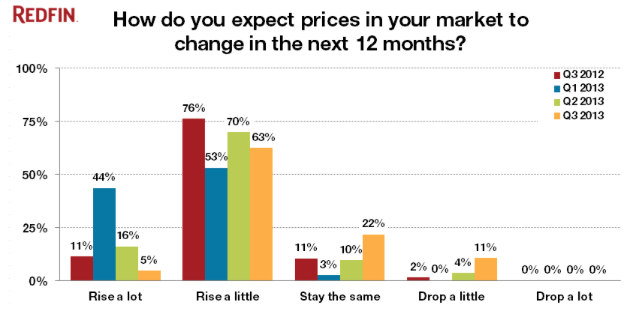 Follow Eric on Twitter @Mr_Eric_WSCS
Read More: Poll: Congress Less Favorable Than Dog Waste and Cockroaches