Is the Housing Market Still Battling Higher Interest Rates?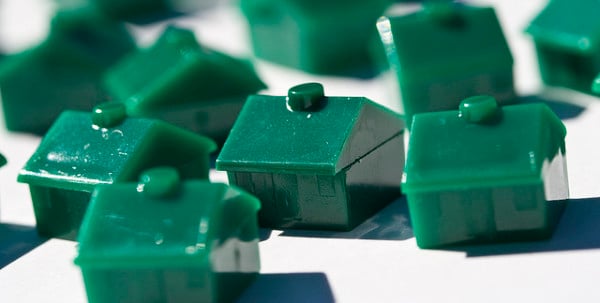 The real estate market is witnessing a stabilization in interest rates, but mortgage applications continue to struggle as rates remain higher than they did just a few months earlier.
According to the Mortgage Bankers Association's latest report, for the week ended July 26, loan application volume fell 3.7 percent on a seasonally adjusted basis from one week earlier. That's the 11th weekly decline in 12 weeks and comes after a 1.2 percent decline in the previous week. The figures include both refinancing and home purchase demand, and cover more than 75 percent of all domestic retail residential mortgage applications.
The industry group's refinance index dropped 4 percent, while the unadjusted purchase index declined 3 percent. Overall, the refinance share of mortgage activity accounted for 63 percent of total applications, unchanged from the previous week, and at its lowest level since April 2011.
"Mortgage rates were little changed last week, but remain roughly one percentage point higher than they were three months ago," Mike Fratantoni, the Mortgage Bankers Association's vice president of research and economics, said in a press release. "Refinance application volume continues to decline, with the refinance index now more than 55 percent lower than its recent peak, reaching the lowest level in over two years. Applications for home purchases dropped for the fourth time in five weeks, but purchase volume is running about 5 percent higher than last year at this time."
The average interest rate for a 30-year fixed-rate mortgage was unchanged at 4.58 percent, its highest level since July 2011. The most recent average rate for a 15-year fixed-rate mortgage edged higher, to 3.67 percent, compared to 3.63 the week before. Between the beginning of May and the end of June, the average interest rate for a 30-year fixed-rate mortgage surged from 3.59 percent to 4.68 percent.
In morning trading, shares of Home Depot (NYSE:HD) and Lowe's (NYSE:LOW) edged slightly higher. Shares of home builder PulteGroup (NYSE:PHM) jumped more than 1 percent.
Follow Eric on Twitter @Mr_Eric_WSCS
Don't Miss: History and Warren Buffett Say Cash Is a Terrible Investment.