Is the Justice Department Picking on American, US Airways?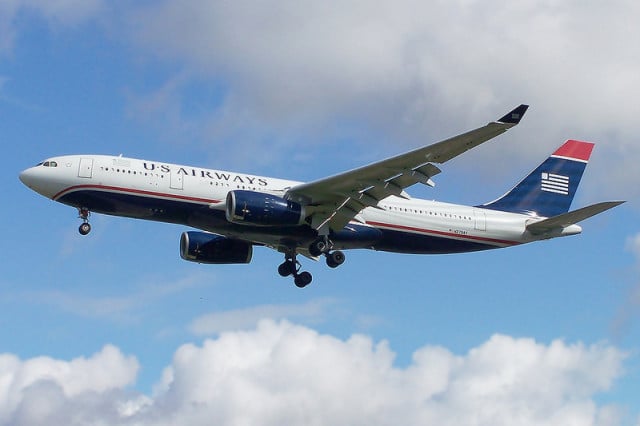 While the U.S. Department of Justice prepares its case against the proposed merger of US Airways (NYSE:LCC) and American Airlines (AAMRQ.PK), parties from both corporations are becoming aggressive in their counteroffensive. According to a report by The Philadelphia Inquirer, attorneys for the airlines are asking for documents pertaining to recent mergers in hopes of proving the DOJ is picking on the two of them, and unfairly so.
Both sides are gearing up for what will be a contentious battle in federal courts, should they not settle on terms beforehand. According to a court filing, American and US Airways requested documents showing how mergers like the one between United (NYSE:UAL) and Continental were allowed safe passage while the US-AA merger appears to have a bull's eye from the DOJ. According to The Philadelphia Inquirer report, the airlines cited four mergers over eight years that have gotten DOJ approval.
"Each time, DOJ issued press releases explaining that, after careful consideration, it had determined that the merger would enhance competition in the airline industry and benefit the traveling public," the newspaper quotes the filing. For its part, the DOJ contends that those approvals were hastily done, and airline passengers are presently feeling the brunt of higher prices as a result.
According to The Philadelphia Inquirer, the DOJ's contends that the proposed merger "would exacerbate the harm" done by United's joining Continental, as well as other deals that have created "super" airlines patrolling U.S. skies. Employees from both airlines took the case to Washington on Wednesday in a full-court press of lobbying actions, according to The Dallas Morning News. 
While union leaders met with DOJ officials behind closed doors, crowds of American and US Airways employees waved signs and chanted on the steps of the Capitol while members of Congress heard their complaints. The labor contingency said halting the merger would cost workers their jobs, the newspaper reports.
The DOJ will have the chance to present its case how air travel became more expensive following the mergers of United and other airines in the past. Once American Airlines and US Airways have the chance to review the records, the two parties should be able to tell whether they have a shot or whether it's time to settle. Should the case appear tough to win, US Airways and American would have to leave concessions on the table for regulators in order to proceed with the merger.
Don't Miss: Ballmer: Google's a Monopoly.