Is the Real Estate Market Receiving a Course Correction?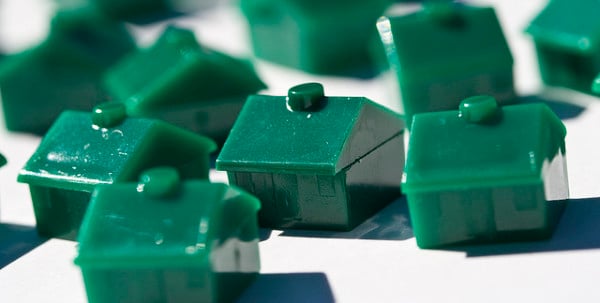 Due to higher home prices and interest rates, pending home sales across the country continue to retreat from multiyear highs. The Pending Home Sales Index, a forward-looking indicator based on contract signings, plunged 5.6 percent to 101.6 in September compared to a downwardly revised 107.6 in August, according to the National Association of Realtors.
After posting its strongest pace since 2006 in May, the index has now declined for four consecutive months to reach its worst level since December 2012. Economists expected the index to remain mostly unchanged.
Lawrence Yun, the National Association of Realtors's chief economist, believes affordability was the biggest issue, while government shutdown concerns may have added to the weakness. "Declining housing affordability conditions are likely responsible for the bulk of reduced contract activity," he said. "In addition, government and contract workers were on the sidelines with growing insecurity over lawmakers' inability to agree on a budget. A broader hit on consumer confidence from general uncertainty also curbs major expenditures such as home purchases."
Making matters worse, pending home sales fell below their year-ago level for the first time in 29 months. "This tells us to expect lower home sales for the fourth quarter, with a flat trend going into 2014," Yun said. "Even so, ongoing inventory shortages will continue to lift home prices, though at a slower single-digit growth rate next year."
Overall, the Pending Home Sales Index was lower across all major regions of the country. The index dropped 9.6 percent in the Northeast to 76.7 in September, which is 6.4 percent below a year earlier. The Midwest fell 8.3 percent to 102.3, while the South dipped 0.4 percent to 116.2. Pending home sales in the West declined 9 percent and are 9.8 percent lower than September 2012.
The National Association of Realtors expects total existing-home sales this year to be 10 percent higher than 2012, totaling more than 5.1 million units. In 2014, sales are "likely" to hold even. Meanwhile, the national median existing-home price is expected to increase 11 percent-11.5 percent for this year, but slow to a more reasonable 5 percent-6 percent gain in 2014.
Don't Miss: College Debt: Kiss Your Retirement Goodbye
Follow Eric on Twitter @Mr_Eric_WSCS