Is the Real Estate Market Slowing Down?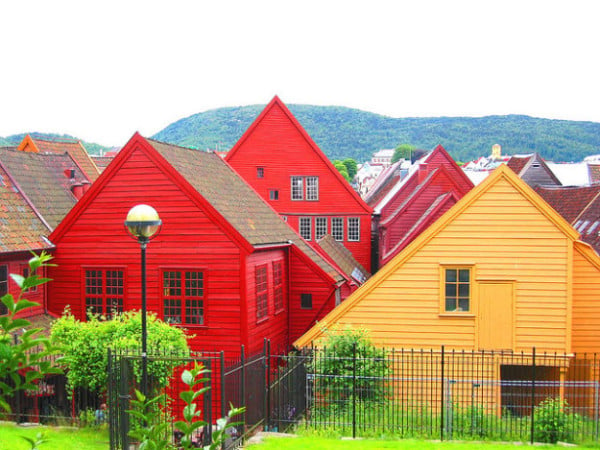 With ongoing issues like higher interest rates and low inventory levels, the real estate recovery story is facing several headwinds. And last month, pending home sales retreated from six-year highs.
The Pending Home Sales Index, a forward-looking indicator based on contract signings, dropped 0.4 percent to 110.9 in June, compared to a downwardly revised 111.3 in May, according to the National Association of Realtors. The pace in May was the strongest since December 2006, when the index hit 112.8.
Compared to last year, the index is 10.9 percent higher. Pending sales have now been above year-ago levels for 26 consecutive months. An index reading of 100 equals the average level of contract signings during 2001.
Lawrence Yun, the National Association of Realtors's chief economist, believes affordability is on the decline. He said in a press release: "Mortgage interest rates began to rise in May, taking some of the momentum out of contract activity in June. The persistent lack of inventory also is contributing to lower contract signings."
Between the beginning of May and the end of June, the average interest rate for a 30-year fixed-rate mortgage surged from 3.59 percent to 4.68 percent — the highest level since July 2011, according to the Mortgage Bankers Association.
Yun continued: "There are some homebuyers who sign contracts with strong lender commitment letters, but have floating mortgage interest rates.  Those rates can be locked as late as 10 to 14 days before closing, so some homebuyers may change their minds if the rate rises too much, which apparently happened with some sales scheduled to close in June. Closed sales may edge down a bit in the months ahead, but they'll stay above year-ago levels."
Overall, the Pending Home Sales Index was mostly flat or lower across major regions of the country. The index was unchanged at 87.2 in the Northeast but is 12.2 percent above year-ago levels. In the Midwest, the index declined 1 percent to 114.3 in June. Sales in the South fell 2.1 percent to 118.3, while the West region posted a gain of 3.3 percent.
Existing-home sales are expected to increase 8.5 percent to 9 percent this year to approximately 5.07 million sales this year — the highest in seven years. The National Association of Realtors expects the national median existing-home price to gain about 10 percent to reach $195,000 in 2013, in what would be the strongest increase since 2005. Earlier this year, the organization estimated a price increase of 8 percent.
In morning trading, housing-related stocks, like Home Depot (NYSE:HD) and Lowe's (NYSE:LOW), traded flat. Meanwhile, home builders PulteGroup (NYSE:PHM) and D.R. Horton (NYSE:DHI) jumped 1.4 percent and 3.2 percent, respectively.
Follow Eric on Twitter @Mr_Eric_WSCS