Is the Retail Sector Making Up Lost Ground?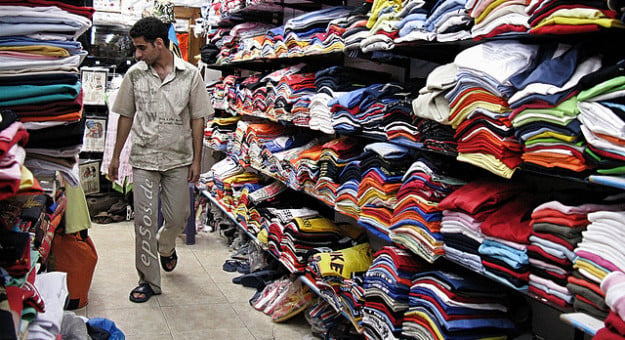 March brought a disappointing reading of the strength of the retail sector, and following several weeks of declines recorded by both the International Council of Shopping Centers and Goldman Sachs Retail Chain Store Sales Index and Redbook's weekly measure of retail sales, concerns for the health of the American consumer began to grow among economists. But this week, both gauges took back some lost territory.
Modestly building on last week's slight week-over-week gain of 0.8 percent, the ICSC-Goldman Store Sales Index inched up 0.4 percent. On a year-over-year basis, the index rose 2.6 percent, edging above the prior reading of 1.9 percent.
Yet, sales growth was held back by some mitigating factors. "An extended streak of cool seasonal temperatures this year has curbed the consumers' appetite for spring apparel and will likely mean more clearance discounting in the coming weeks," commented ICSC Chief Economist Michael Niemira in a press release seen by Dow Jones Newswires. The report noted that while drug-store and wholesale-club sales were strong, soft grocery-store sales weighed on the results.
The Redbook reading — in which figures for the first week of the month are compared with the average for the entire previous month — also showed an improvement in retail sales growth, expanding from a reading of 1.8 percent last week to 2.8 percent for the most recently reported period. However that gain was not enough to give much help to April's figures as a whole; Redbook's month-to-month comparison with March showed a deep 2.5 percent decline, pointing to weakness in the government's reading for the April retails sales report, excluding the gasoline and automobile segments.
Consumer spending — an important gauge for the health of the United States economy, as it accounts for about 70 percent of gross domestic product — has been closely watched since the Great Recession officially ended in June 2009. In recent months, reports from the Federal Reserve, the U.S. Commerce Department, and the ICSC-Goldman Store Sales Index have shown a mixed reading of this sector. However, the Commerce Department indicated Monday that Americans spent more last month and their income grew, an indication that the tax increases implemented at the beginning of the year have not yet held back spending.
Investing Insights: Does Coca-Cola Support All-Time Highs?