Is the Worst Yet to Come for Greece?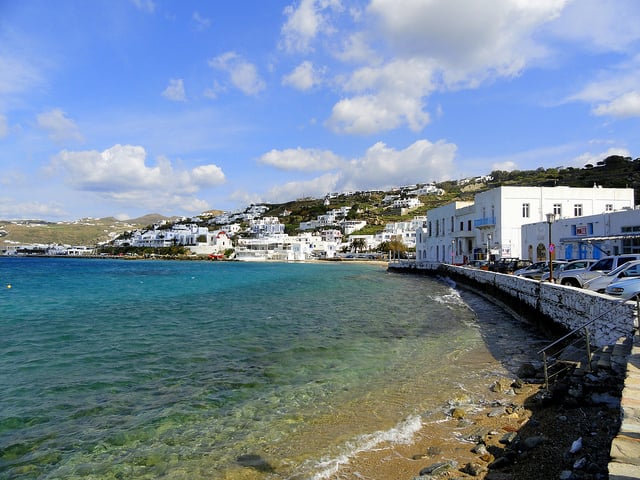 It's a mixed bag of news for Greece this week as economic predictions get worse for the country, although the European Union, one if its three bailout lenders, made a much-needed payment of bailout funds for 2.5 billion euros. The money came despite the lack of reforms in Greece, where a government inaction has frustrated bailout lenders that demanded the country restructure its economy as a condition of receiving the money.
A think tank in Athens said Tuesday that Greece's economy could contract by as much as 5 percent this year, up from a previous forecast of 4.6 percent.
Jobs are hard to come by in Greece, where much of the industry has been state-owned and is now facing the prospect of getting trimmed as the country attempts to fulfill the terms of its bailouts.
Previous failures to reform include the country's inability to sell the state-owned natural gas industry, which didn't attract a single bid at auction. Greece has also been criticized by its so-called "troika" of lenders for failing to relocate or fire more than 12,000 state employees.
A spat over the public broadcasting company led to a breakdown in the coalition government, and the national health insurance company loses 1 billion euros a year, representing more than one-third of the bailout money it just received. Greece has a long road to travel to divest itself of these assets and please its lenders, or future money could be in jeopardy.
The Athens-based think tank, IOBE, cited the failure to reform as a reason for the increased projected in contraction, saying, "Fiscal consolidation and improved competitiveness have not been coupled with successful implementation of the structural reforms program."
Olli Rehn, the European commissioner in charge of economic affairs, said during a news conference that he felt similarly, warning the island nation, "It's time to step up the momentum of reform in Greece."
While the loan is only 2.5 billion euros of the 6.8 billion euros that European states will eventually give Greece, the payment requires progress by July 19 on both public sector reforms as well as the tax code, which is viewed as archaic. The fractional payment will help Greece avoid defaulting on its debt.
Don't Miss: IMF's Lagarde: U.S. Could Be Growing Faster.