Is There Still More Litigation for JPMorgan?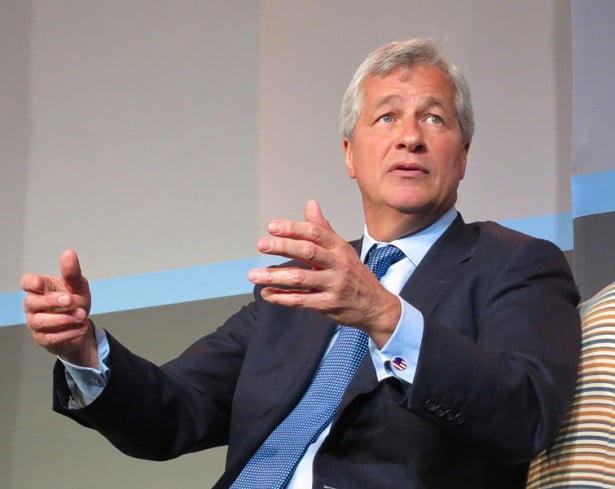 After negotiations fell apart with the U.S. Attorney earlier this week and had to be reworked, JPMorgan Chase (NYSE:JPM) has new legal woes piling on — according to Reuters. The bank announced on Friday that the United States Department of Justice is looking into JPMorgan's hiring practices in Hong Kong — already a subject of inquiry for the U.S. Securities and Exchange Commission.
Also under investigation are accusations that JPMorgan and others manipulated the market's foreign exchange rate. According to Bloomberg, JPMorgan and Citigroup (NYSE:C) alike have temporarily removed their top currency dealers for the London market — and their instant-message group is currently being investigated by regulators. "These investigations are in the early stages and the firm is cooperating with the relevant authorities," said JPMorgan in a quarterly filing Friday.
The instant messages under regulator magnifying glasses are thought to possibly show evidence of market manipulation, and uninvolved traders have stated that themselves and others call the messaging group "The Cartel." Also involved in the suspicious activities are a number of other banks. The names of those included has changed since the start of the investigation, but now include Barclays (NYSE:BCS), Royal Bank of Scotland Group (NYSE:RBS), and UBS (NYSE:UBS).
As for the bank's hiring practices, the U.S. Securities and Exchange Commission was looking into the matter back in August when JPMorgan announced the investgiation. Back in July, a settlement was made between JPMorgan and an energy regulator dealing with market manipulation as well.
Criminal Law infringement is one possibility, said an individual briefed on the case in August to Bloomberg. As for the record holding $13 billion settlement with the DoJ, progress was made weeks ago when JPMorgan caved and agreed to paying an amount of $5.1 billion in settlement fees to the Federal Housing Finance Agency — putting claims from Fannie Mae and Freddie Mac to rest. The two accused the bank of mis-selling home loans and mortgage-backed securities.
Don't Miss: 4 Ongoing Crises Americans Must Live With.