Is This a Student Loan Deal That Can Avoid Getting Torpedoed?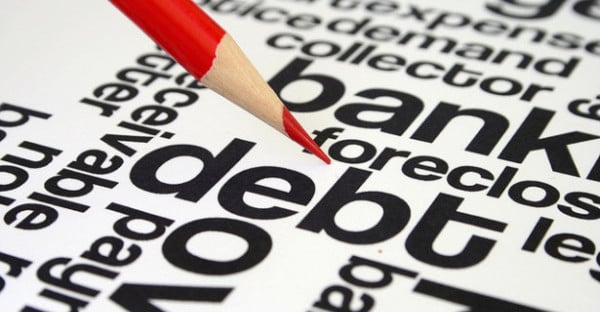 "When Democrats and Republicans work together and have a real debate on a real problem, we can come up with commonsense solutions that benefit all Americans."
It's political happy talk, but it's exactly the kind of political happy talk American students need to hear right now. On July 18, Senator Joe Manchin (D-W. Va.), Senator Tom Coburn (R-Okla.), and six other members from both parties introduced the Bipartisan Student Loan Certainty Act. The act proposes a solution to the July 1 doubling of student loan interest rates that, if unaddressed, would increase the cost of education for the 7.4 million students with federal Stafford loans.
"It is refreshing that on such an important issue we stopped playing politics with our students' future to come up with a bipartisan, permanent fix that lowers interest rates for all students, especially the poorest, while also putting in place strong protections to ensure that student loan interest rates never become unaffordable," continued Senator Manchin (quoted above).
Like most other long-term proposals for student loan interest rates, the Bipartisan Student Loan Certainty Act would peg the interest rate on newly-issued loans at the rate on the 10-year U.S. Treasury note, plus some additional amount to "offset costs associated with defaults, collections, deferments, forgiveness, and delinquency."
The proposed addition is 2.05 percentage points on undergraduate loans, and 3.6 percentage points for graduate loans. This would retroactively shift the interest rate on loans taken out after July 1 to 3.86 percent for undergraduates, and 5.41 percent for graduate students. The interest rate would be fixed over the life of the loan.
Interest rates would also be capped at 8.25 percent for undergraduates, 9.5 percent for graduates, and 10.5 percent for PLUS borrowers. A statement issued by Senator Coburn's office states, "The Congressional Budget Office has determined this legislation would save taxpayers $715 million over ten years."
"This compromise is a win-win for both students and taxpayers," said Senator Coburn. "Tying interest rates to the market allows students to take advantage of historically low rates while ensuring taxpayers will not have to foot the bill for arbitrary rates set by Congress."
Don't Miss: Should Americans Delay Retirement?