Is This Analyst Wrong About Halozyme?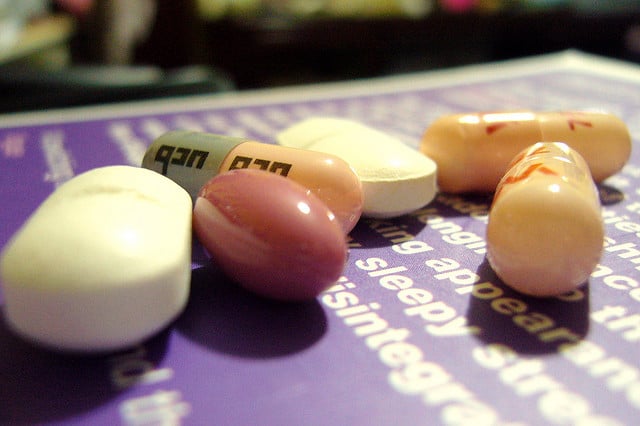 Every once in a while, there is an event that makes investors scratch their heads. While most investors don't base their investing decisions solely off sell-side upgrades/downgrades, it is still interesting to read them in order to perhaps gain some additional insight. Unfortunately, there are occasions when some of these research reports are published without much substance behind them. Such an occasion, according to me, occurred earlier this morning when Jefferies increased its price target on Halozyme (NASDAQ:HALO) to $4.50.
Based on the history of research that Jefferies has issued on Halozyme, it would appear that the research firm has a bone to pick with the company. However, the research firm has consistently been wrong with regard to its price predictions on Halozyme.
Back in August 2012, Jefferies reduced its rating on Halozyme from Hold to Underperform and cut its price target from $8 to $3. Before the downgrade occurred, share of Halozyme were trading at $8.56. After the downgrade, the value of the company was cut in half. The report cited FDA concerns regarding the company's rHuPH20 trials for HyQ and Cinryze. The report also cited unlikely additional partnership opportunity, conceivable termination of Baxter (NYSE:BAX)/ViroPharma deals and skepticism regarding the SC Herceptin/SC MabThera getting EU approval.
Between August 2012 and January 2013, shares of Halozyme had nearly climbed their way back to the pre-August Jefferies report. Then, Jefferies issued another report maintaining its Underperform rating while raising its price target to $4.00. The report caused shares of Halozyme to sell off by nearly 30 percent over the following four months.
As it turns out, Jefferies was correct on the ViroPharma deal termination. The deal was terminated in August 2013. However, the firm was wrong on several other comments, including the Baxter termination. In fact, last May, Baxter received marketing authorization for HyQvia in the European Union. Additionally, in December, Baxter submitted an amended biologics license application to the FDA to re-initiate the review process for approval of HyQvia. Needless to say, Baxter hasn't terminated the deal with Halozyme.
Jefferies was also concerned about Herceptin SC and MabThera SC gaining success. While it's still too early to tell with MabThera SC (it received positive opinion from CHMP last week), Herceptin SC was approved and commercially launched in August of last year. The launch triggered a $10 million milestone payment for Halozyme.
Since June 2013, shares of Halozyme have increased by about 170 percent. Fresh off last week's positive opinion on MabThera, on Monday, Jefferies again came out with a report that maintained its Underperform rating with a fresh share price expectation of $4.50. Shares sold off by more than 10 percent on the news, but have since rallied back and are now down roughly 3 percent.
More From Wall St. Cheat Sheet: